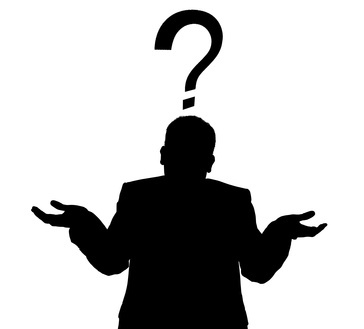 That's a picture of a guy who doesn't know what to say. His wife might have just asked him if the jeans make her ass look big, and maybe he's not sure if that's a good thing or a bad thing anymore.
But never mind that dude. Let's meet this week's author. Here he is not looking at all confused.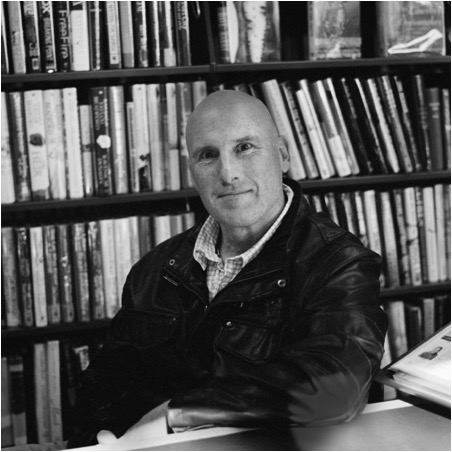 Joseph Souza's award-winning short stories have been published in various literary journals throughout the country. Winner of the Andre Dubus Award for short fiction, he also won Honorable Mention for the Al Blanchard Award in crime fiction. His novel The Reawakening won the 2013 Maine Literary Award. His latest novel, Unpaved Surfaces, was one of the first novels published by Kindle Press. He currently lives near Portland, Maine with his wife and kids. Visit josephsouza.net for more information about his novels or contact him at souzajf@hotmail.com.
I know you want to find out more about Joseph and race over to buy his books. Let's see if the man can play by the rules.
                              Take the Author Challenge: Answer 10 Questions in 10 Words
Let's start this the rough way, like we like our fiction. It's a two parter. 10 words for each reply.
I want to buy you a drink. You can have whatever you want. What do you order, and where are we?
Pike Place Ale. On a deck with a view of the ocean.
Now what would your protagonist order, and where would they be?


Cab Sav in a fancy hotel bar.
Write your life's story—so far—in ten words.


Family, growth and living the creative life.
A young writer approaches you and asks you to read their work and give an honest critique. It sucks. What do you say?


Some great stuff in there. Keep writing and reading. (They'll eventually figure it out or not)
You win the Edgar. How are you celebrating?


Pizza and beer with family. Back to writing the next day.
You have to complete one of these two tasks in front of a large audience of admirers and haters: 1. Karaoke 2. Soul Train style solo dance. In 10 words, give the name of the song and a description of your performance.


 Lights, by Journey. Over-the-top.
List ten unique things on or around your writing space.


 I write on an iPad so my writing space always changes.

 Your agent calls and says he has a book deal in the works, but you'll have to switch genres to make millions. What do you do?


Do it. Then I can write full time.
A famous NYC deli is naming a sandwich after you, what is it called and what's in it?


The F. French baguette with Caesar salad, anchovy, Greek olives, salami, provolone, olive oils, Capacola, peppers and onions.
You can be any fictional character for a day— just 24 hours. Who are you and why?


Sherlock Holmes. It would be cool to be that smart, live in London and solve crimes with Watson

.
Forget about writing for a minute. If you weren't doing this, what would you be doing—if you had all the education and money you'd ever need to be able to take any job, anywhere?


A food writer traveling the world. Or own a brick oven pizza joint.
Thanks for playing, Joseph. Now I want pizza. And can't get Journey out of my head.
If you'd like to learn more about Joseph or follow him in his publishing journey, you can pop over to his Facebook page or give him a shout out on Twitter. Be sure to click the link below the book cover to buy his newest book, Unpaved Surfaces.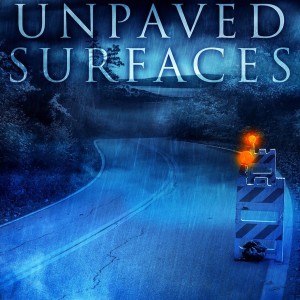 Enter into the life of an ideal family. Auggie is a happy nine-year-old boy whose father loves him more than anything. Keith's life seems ideal–until the day his son vanishes. A year after Auggie's disappearance, Keith is haunted by glimpses of his son in his small Maine town. With the investigation at a dead end and his family paralyzed with grief, Keith worries that he's losing his mind. In a thrilling twist, the case turns in a new direction–one that could either heal his family or tear them and the rest of the town apart.
 Buy Unpaved Surfaces on Amazon today.
If you are a writer, or have a writer suggestion to play 10 for 10, please drop an email to linda@lindasands.com We are scheduling the rest of 2015 now.
Like what you read? Check out more of Linda's writing over here.
Her new book, 3 Women Walk into a Bar is already earning rave reviews. Available now as an ebook and coming next month in trade paperback wherever fine books are sold.
"Clever, sexy, witty, and shot glasses full of fun, 3 Women Walk Into a Bar is no joke — and with one of the freshest and most exciting new voices in crime fiction, Linda Sands is an author to watch." ~Douglas Corleone, author of One Man's Paradise, Good as Gone, Payoff and Robert Ludlum's The Janson Equation
 "Though its intelligent humor is obvious, 3 Women Walk into a Bar is no joke.  It's a wonderfully twisted tale with a sly take on our digital culture.  Riveting and beautifully written, this is a novel that should be on everyone's must-read list." ~ William Kent Krueger, Edgar award winning author of Ordinary Grace, and the Cork O'Connor mystery series"
A fresh new voice that's a bit noir, a bit off-beat, and a heckuva good time." – Maggie Toussaint, author of Bubba Done It, a Dreamwalker mystery