Happy Hump Day!
What a fitting phrase as we get over the hump of the wonderfully long, warm summer, the hump of the not so wonderfully long election and head into the humpiest of all: the holiday season. I hope everyone had a fabulous Thanksgiving. I've just checked the calendar to find that Hanukkah and Christmas are on the same day this year, making that the fourth time in one hundred years. I'm taking this as a good sign.
I hope everyone had a fabulous Thanksgiving. I've just checked the calendar to find that Hanukkah and Christmas are on the same day this year, making this only the fourth time in one hundred years. I'm taking this as a good sign. Because, we could all use a good sign right now.
Like this guy, Monte Dutton. He's a good sign- of funny prose, good music and all kinds of sports. What more could you ask for?
Monte has just released his fifth book- A WESTERN! Who doesn't like cowboys, right?
Say hello.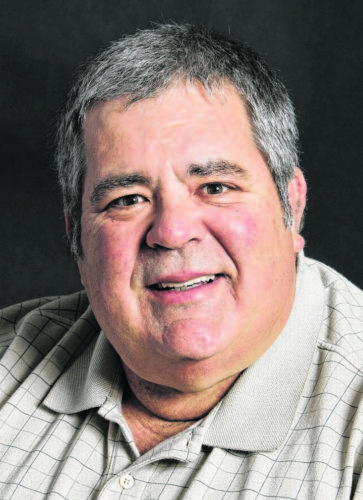 Monte Dutton, a resident of Clinton, South Carolina, and graduate of Furman University, is a whiz at anything that doesn't make money. He supplements his modest income from five novels to date by writing free-lance stories about sports.
Thanks for coming by, Monte. Are you ready to play?
Take the Author Challenge: Answer 10 Questions in 10 Words
You've been contracted to write a book with the proviso that an event from your own life is the opening paragraph. Set the scene.




The Daytona 500 press box. NASCAR star killed in

crash

.
What are you reading this week?


The Age of Daredevils, by Michael Clarkson.
It's fight or flight time and you're at your favorite writing spot. What will you do?


Slog on till end of chapter or reasonable stopping point.
Your book needs a soundtrack.  What's the vibe? List a song or two. Go!


Irreverent. Kristofferson or Roger Miller. "The Pilgrim." "Dang Me."
An author in your genre is too sick to write anymore. Their publisher calls upon you to fill in. Who's the author and what's the title of the book you'll write?


Larry McMurtry. The Last Twitter Feed.
A famous NYC deli is naming a sandwich after you, what is it called and what's in it?


Smoked turkey. Duke's mayo. Tomato. Toasted bagel. The Great Monte.
You get to own an exotic pet. What is it and where do you keep it?


A dolphin in a swimming pool. Lots of smart toys.
I'm a Genie and I'm granting you three wishes. None of them can be about writing. What do you ask for?


Greater musical ability. A family. Sufficient dough.
It's time for Breakfast with Dead Authors. Who's coming? 


Elmore Leonard. John Steinbeck. Graham Greene. Dick Francis. Eudora Welty.
Go to your current WIP. Turn to page 10. Write the ten words that appear on line 10.


"… the publisher, whom he was widely believed to be fucking."
That was fun! Now I really want a turkey sandwich… and to read the next book. LOL
Follow along with Monte on his BLOG, friend him on FACEBOOK or follow his tweets — choose which version of Twitter Monte you like best:@montedutton, @hmdutton or  @wastedpilgrim
Grab your copy of Cowboys Come Home right HERE. and be sure to check out all of Monte's books OVER HERE.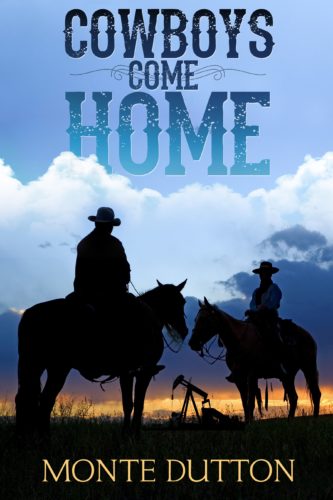 Ennis Middlebrooks and Harry Byerly are warriors, and the time for fighting is past. They're cowboys, and when they get back home to Texas, the time for cowboys is passing, too.
Monte Dutton's fifth novel, Cowboys Come Home, begins on the island of Peleliu, where the two privates somehow manage to save themselves when cut off from their fellow Marines by the Japanese. Ennis and Harry come home to a hero's welcome, but life gets complicated after that.
The Middlebrooks ranch, east of Janus, near the Oklahoma border, is rundown, and Ennis's father is dying. Harry moves in, Mama Middlebrooks moves out, and Ennis takes a job as a deputy sheriff under a wise but aging lawman, Judson Lawson. His little sister, Becky, is wild beyond her years and takes an immediate shine to Harry, who is haunted by the war and prone to violence.
The closing of an Army base, Camp Ammons, is causing the town to die. The county loses nearly forty thousand infantry trainees and gains nearly sixty thousand acres. The ranchers it displaced are either long gone or too poor to purchase their land back. Men with political clout and money move in like vultures. Money buys influence and, with it, elections. Ennis Middlebrooks goes from sheriff in waiting to disgraced lawman.
He and his old Marine pal, Harry Byerly, decide to do something about it.
Thanks for stopping by. Have a fantastic week!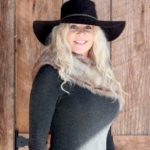 ******* 
Every month new authors  are featured on Linda's blog. If you're a writer, or have a suggestion for an author to interview, please reply in the comments or drop us a line  on the Keep in Touch page.
You can also subscribe to the blog here.
"Clever, sexy, witty, and shot glasses full of fun, 3 Women Walk Into a Bar is no joke — and with one of the freshest and most exciting new voices in crime fiction, Linda Sands is an author to watch."
~Douglas Corleone, author of Robert Ludlum's The Janson Equation