It's Wednesday and that means it's time to play another round of 10 for 10.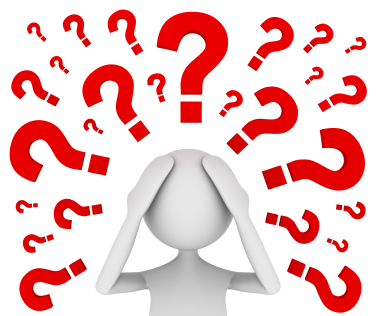 This week our author starts right off by breaking the rules- little troublemaker!! Meet Ann Omasta.
Ann says, "These bios are generally rather dry, so I thought I'd shake up the format a little bit. Here are ten not-so-interesting tidbits about me."
I despise whipped cream. There, I admitted it in writing. Let the ridiculing begin.
Even though I have lived as far south as Key Largo, Florida and as far north as Maine, I landed in the middle.
If I don't make a conscious effort not to, I will drink nothing but tea morning, noon, and night. Hot tea, sweet tea, green tea – I love it all.
There doesn't seem to be much in life that is better than coming home to a big dog who is overjoyed to see me. My other family members usually show significantly less enthusiasm about my return.
Singing in my bestest, loudest voice does not make my family put on their happy faces. This includes the big, loving dog referenced above.
Yes, I am aware that bestest is not a word.
Dorothy was right. There's no place like home.
All of the numerous bottles in my shower must be lined up with their labels facing out. It makes me feel a little like Julia Roberts' mean husband from the movie 'Sleeping with the Enemy,' but I can't seem to control this particular quirk.
I love, love, love finding a great bargain.
Did I mention that I hate whipped cream? It makes my stomach churn to look at it, touch it, smell it, or even think about it. Great – now I'm thinking about it. Ick!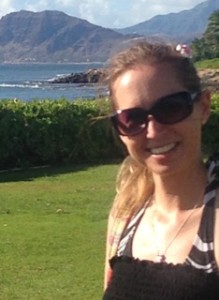 Hi there, Ann. Hang on. Let me put aside my tub of Cool Whip and find those questions… Here we go!
Take the Author Challenge: Answer 10 Questions in 10 Words
Hi there, Ann. It's a tough writing day ahead. What are you wearing?


No makeup, hair in ponytail, comfy sweats and well-worn slippers.

We've all read bad books for the right reasons. What's the worst book you read, and why?


Casual Vacancy because JK Rowling authored…it's no Harry Potter.

Here's a two-parter. A. You've been hired to write an episode in a popular TV series. You must introduce a new character and create a plot twist.




What's the show and name of character? (It's okay to abbreviate show title.)




B. What's the plot twist

?
Scandal. Devilia Pope–Olivia's sinister twin sister, who 'unfixes' D.C.
Reading aloud can be sexy- or daunting. I want you to read to me. What do you choose and why?


Fifty Shades of Grey because we need a good laugh.
List ten unique things on or around your writing space.


1) Big, fluffy Newfoundland
2) Sweet black lab
3) Scribble pad
4) Cell phone
5) Soft blanket
6) Pocket calendar
7) Background music
8) Cashews
9) Chattering child
10) Bottomless mug of English Breakfast tea.
For your book to become a best seller and make you bazillions, you have to lose one of the following: a leg, an arm, your vision, your spouse. Which do you choose?


Spouse. Kidding, honey. Left arm, I guess. Doesn't do much.
A famous NYC deli is naming a sandwich after you, what is it called and what's in it?


They Taste Great Alone, BUT sandwich — peanut butter, bacon, cheese.
Get in the car of your dreams and race me. What are we driving and where are we?


We are in Jeeps, off-roading, topless (the Jeeps, of course).

Write your life's story—so far—in ten words.


School, marriage, baby carriage. Growing comfortable in my own skin.

Go to your current WIP. Turn to page 10. Write the ten words that appear on line 10.


"You and Seth finally did the deed, eh?" Sam asked.
Hmmmm. Well, there is a lot to love here. Dogs, cashews, peanut butter, bacon, cheese and Jeeps! You're a girl after my heart, Ann.
Thanks for playing!
If you want to know more about Ann and her books, you can friend her on her Facebook page or follow her Tweets over here. Her latest book is called Getting Lei'd . Check it out.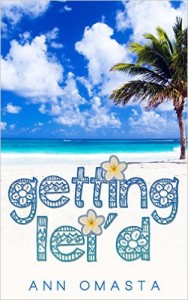 Roxy Rose is jilted by text message on her wedding day, only to be dragged on her would-be honeymoon by her sister and grandmother. Can Kai, the resort's hunky and talented chauffeur / bartender / flame-thrower, turn this disaster of a trip into a romantic adventure to last a lifetime? Or will his mysterious secrets keep their love from blossoming? Escape with Roxy into the enchanting Hawaiian Islands as she finally discovers the joys of hanging loose and "Getting Lei'd."
If you are looking for a fun, lighthearted book to escape into for a bit, be sure to check out this Kindle Scout winning novel.
Buy the book here.
If you are a writer, or have a writer suggestion to play 10 for 10, please drop an email to linda@lindasands.com We are scheduling the rest of 2015 now.
Like what you read? Check out more of Linda's writing over here.
Her new book, 3 Women Walk into a Bar is already earning rave reviews. Available now as an ebook and coming next month in trade paperback wherever fine books are sold.
"Clever, sexy, witty, and shot glasses full of fun, 3 Women Walk Into a Bar is no joke — and with one of the freshest and most exciting new voices in crime fiction, Linda Sands is an author to watch." ~Douglas Corleone, author of One Man's Paradise, Good as Gone, Payoff and Robert Ludlum's The Janson Equation
 "Though its intelligent humor is obvious, 3 Women Walk into a Bar is no joke.  It's a wonderfully twisted tale with a sly take on our digital culture.  Riveting and beautifully written, this is a novel that should be on everyone's must-read list." ~ William Kent Krueger, Edgar award winning author of Ordinary Grace, and the Cork O'Connor mystery series.
"A fresh new voice that's a bit noir, a bit off-beat, and a heckuva good time." ~Maggie Toussaint, Author of Bubba Done It, a Dreamwalker mystery.
"Those who aren't real-life friends with Linda Sands – or at the very least on Facebook, have no way to prepare for the verbal onslaught that is her wit and writing. "Three Women Walk into a Bar" introduces itself like the opening of a bad joke then quickly unravels into a roller-coaster murder mystery with a pace not beholden to the style of either coast. Sands is an original in a field of copycats, as fresh and deliberate as a sucker punch in the face.~ Matt McGee, editor, Falling Star Magazine
Have an awesome week!