Happy Wednesday! It's time to meet another author and see what makes her tick.
Rachelle Paige lives in the Midwest, spending her days taking care of her family and her nights plotting her next story. Setting her books in some of her favorite locales provides the perfect excuse for plenty of research trips.
Let's hope those IRS auditors don't show up any time soon and put the kibosh on your next exotic trip.  Aw, heck, don't worry about that.
Let's play: Take the Author Challenge: Answer 10 Questions in 10 Words
1.      You lucky duck! You get to spend a day with one of your characters. Who is it and what do you do?
Eric Sadler from Tiny Island Summer, we go dancing.
2.     What was your favorite (graded or not) class you ever took ?
Comparative Literature in college taught me to think for myself.
3.     List ten unique things on or around your writing space.
A brand new tea scented candle (I've had it for two years and refuse to burn it)
The desk lamp from my childhood bedroom
Candy
A leaded glass pane hanging in the window from a craft fair years ago
Autograph books from a Disney trip with my kids
My son's school picture
A fan deck of paint colors
Calendar counting down to the next vacation
Dog bowls (my dog eats while I write)
Laundry (I work on a counter in the laundry room)
4.     I'm sending you on vacation—alone. Where will you go, what will you do?
London, England and visit my favorite places from my past
5.     Your book is going to be a movie. Hooray. You get to cast the lead characters. Go!
Darcy Rogus (heroine) is Lacey Chabert, Ben Hampton (hero) is George Stults, supporting cast Eric Sadler (other love interest) Adam Levine, Charlotte Rhodes (best friend)              Alexa Pena-Vega, and Ben's brother John played by George Stults' brother Geoff Stults
6.     An author in your genre is too sick to write anymore. Their publisher calls upon you to fill in. Who's the author and what's the title of the book you'll write?
Not exactly my genre, but I'm a huge Janet Evanovich fan. The book is called "The 1 you've been waiting 4" and Stephanie Plum ends up with Ranger and the book is just hot              from beginning to end.
7.     A famous NYC deli is naming a sandwich after you, what is it called and what's in it?
"Not your average dog." It's a hot dog in a French roll covered in sauerkraut.
8.     Tell us the last ten songs you listened to. (extra credit if you provide links)
Ellie Goulding "On my mind," Fitz and the Tantrums "Don't gotta work it out," Bad Suns "We move like the ocean," CHVRCHES "The mother we share,"  Young the Giant            "Mind over matter," MGMT "Electric Feel," MGMT "Kids" Death Cab for Cutie "The Ghosts of Beverly Drive," Foals "Mountain at my gates," Young the Giant "It's about time"
9.     Let's talk pets. What do you have? What do you want? What died?
Libby the (we think) Tibetan Terrier; a now ten year old rescue dog.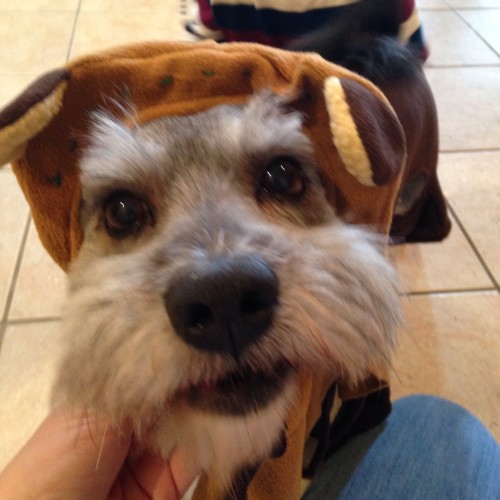 10.  Go to your current WIP. Turn to page 10. Write the ten words that appear on line 10
. . . to cut through anyone's BS and get to the problem
That was fun. Thanks for playing, Rachelle. I do think your Libby is more Schnauzer than Tibetan with those brows. 🙂 Thanks for reminding how awesome Fitz and The Tantrums are. And, hey, if you really like Janet Evanovich, you ought to come to Killer Nashville in August and meet her! It's not exactly an exotic locale, but you will have an adventure.
Readers can learn more about Rachelle and her books  here. Or connect with her on Facebook or Twitter.
  Follow this link to buy her newest book, Tiny Island Summer  (True North Book 2)
Thanks to her job, Darcy Rogus, has been relocated to the middle of nowhere. But with her determination to succeed and her best friend by her side, nothing is going to sidetrack Darcy achieving her career goals, especially not a handsome and brooding next-door neighbor.
Ben Hampton has put his life on hold to take care of his ailing mother, and he can't let himself get distracted by anything, even if those distractions come with enticing hazel eyes. Staying away from each other is easier said than done on an island of fewer than three hundred people.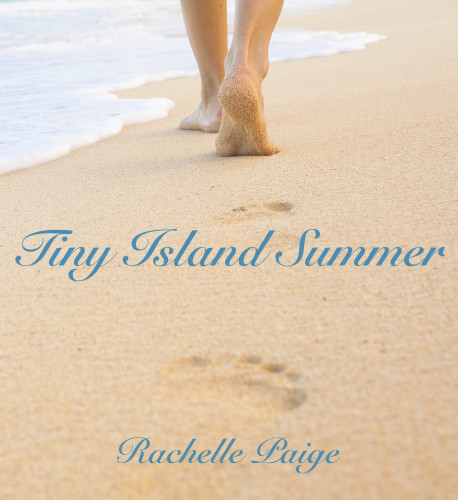 ****
Every month new authors  are featured on Linda's blog. If you're a writer, or have a suggestion for an author to interview, please reply in the comments or drop us a line  on the Keep in Touch page. You can also subscribe to the blog here.
"Clever, sexy, witty, and shot glasses full of fun, 3 Women Walk Into a Bar is no joke — and with one of the freshest and most exciting new voices in crime fiction, Linda Sands is an author to watch."
~Douglas Corleone, author of Robert Ludlum's The Janson Equation