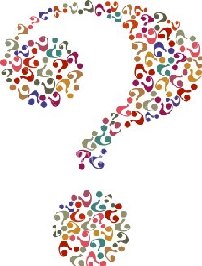 Kim Carmichael began writing nine years ago when her love of happy endings inspired her to create her own. A Southern California native, Kim's contemporary romance combines Hollywood magic with pop culture to create quirky characters set against some of most unique and colorful settings in the world. With a weakness for designer purses, bad boys and techno geeks, Kim married her own computer whiz after he proved he could keep her all her gadgets running and finally admitted handbags were an investment. Kim is a PAN member of the Romance Writers of America, as well as some small specialty chapters. A multi-published author, Kim's books can be found on Amazon as well as Barnes & Noble. When not writing, she can usually be found slathered in sunscreen trolling Los Angeles and helping top doctors build their practices.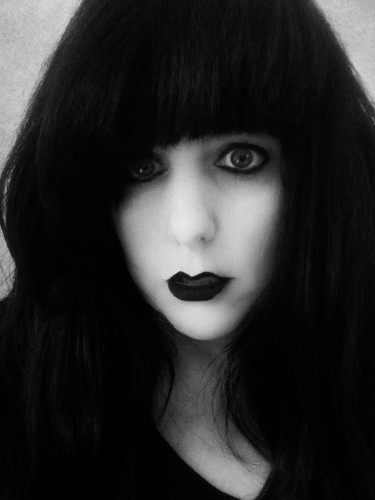 Take the Author Challenge: Answer 10 Questions in 10 Words
Let's start this the rough way, like we like our fiction. It's a two parter. 10 words for each reply.
I want to buy you a drink. You can have whatever you want. What do you order, and where are we?


A coffee house in LA, iced with tea two Splendas.
Now what would your protagonist order, and where would they be?
           A bar in LA, club soda with a lemon wedge.
Write your life's story—so far—in ten words.


Born, school, Master's Degree, Married, Kids, Writer, Rep, dog lover.
A young writer approaches you and asks you to read their work and give an honest critique. It sucks. What do you say?


Keep going and always take time to study your craft.
You win the Edgar. How are you celebrating?


Calling the organization since I write happy, fluffy contemporary romance.
You have to complete one of these two tasks in front of a large audience of admirers and haters: 1. Karaoke 2. Soul Train style solo dance. In 10 words, give the name of the song and a description of your performance.


Defying Gravity from Wicked in total over dramatic Broadway style.
List ten unique things on or around your writing space.


Sound Conditioner, Diet Coke Bottles With Character Names,Tejava Bottle, Award from Work, Pomeranian, Birkin Bag, Antioxidant Cleansing Pads, Two Routers, Handheld Sewing Machine, Me! 
Your agent calls and says he has a book deal in the works, but you'll have to switch genres to make millions. What do you do?


Switch and figure out how to write what I want.
A famous NYC deli is naming a sandwich after you, what is it called and what's in it?


Happily Ever After with filet mignon and anything you want.
You can be any fictional character for a day— just 24 hours. Who are you and why?


Ivy Vermont from Typecast because she gets the bad boy.
Forget about writing for a minute. If you weren't doing this, what would you be doing—if you had all the education and money you'd ever need to be able to take anyjob, anywhere?


I would be a world famous rock star on tour.
Follow  Rock Star Kim on Twitter as @kimcarmichael4 or over on Facebook and definitely check out her website for her new book!
Typecast – Book One in the Hollywood Stardust Trilogy Coming From Kindle Press this summer!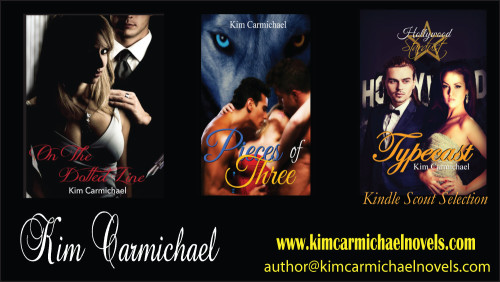 About the book: Twenty years ago the movie Hollywood Stardust defined a generation of teens and changed the four actors lives forever. Typecast as the villain both in front and behind the silver screen, Logan Alexander has purposely allowed his star to fade. Now with the 20th Anniversary of the movie on the horizon, he is the only one fit to step into the spotlight, deal with the unwanted publicity, and make sure that things meant to be left on the cutting room floor remain there. With her entire family in the "industry" Ivy Vermont has always longed to be a leading lady, yet her paralyzing stage fright has relegated her to stay behind the scenes as a fact checker for Chargge.com's entertainment webcasts. However, when her one time poster boy crush walks in to the studio and demands only she be in charge of his story, she knows she must take advantage of her big break. Working together until the anniversary gala, Logan walks the fine line between staying true to promises long ago made and opening his heart for the first time, while Ivy struggles to keep her head in reality when faced with her ultimate fantasy.
Thanks for playing, Kim. Best of luck with Hollywood Stardust!
If you are a writer, or have a writer suggestion to play 10 for 10, please drop an email to linda@lindasands.com We are scheduling the rest of 2015 now.
Like what you read? Check out more of Linda's writing over here.
Her new book, 3 Women Walk into a Bar is already earning rave reviews. Available now as an ebook and coming next month in trade paperback wherever fine books are sold.
"Clever, sexy, witty, and shot glasses full of fun, 3 Women Walk Into a Bar is no joke — and with one of the freshest and most exciting new voices in crime fiction, Linda Sands is an author to watch." ~Douglas Corleone, author of One Man's Paradise, Good as Gone, Payoff and Robert Ludlum's The Janson Equation
 "Though its intelligent humor is obvious, 3 Women Walk into a Bar is no joke.  It's a wonderfully twisted tale with a sly take on our digital culture.  Riveting and beautifully written, this is a novel that should be on everyone's must-read list." ~ William Kent Krueger, Edgar award winning author of Ordinary Grace, and the Cork O'Connor mystery series"
A fresh new voice that's a bit noir, a bit off-beat, and a heckuva good time." – Maggie Toussaint, author of Bubba Done It, a Dreamwalker mystery
Have an awesome week!