It's Wednesday and that means time to play The Author Game, 10 for 10. This week, we have another Kindle Scout winner and new FaceBook buddy, Victoria. Say Hi! ( In the real world I'd probably call her Vicky… but who lives in the real world?)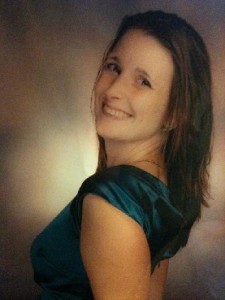 Victoria Pinder grew up in Irish Catholic Boston before moving to the Miami sun. She worked in engineering, then decided to follow Elle Woods to law school. Unhappy still, she realized her obvious dream after penning stories all her life. She wanted to be a writer. With her full time job of teaching, she sold six books to three different publishers and in 2015 won Kindle Scout.
My, my, we have an overachiever on our page. LOL. Good to meet you Victoria. Are you ready to play?
Take the Author Challenge: Answer 10 Questions in 10 Words*
Hi there. It's a tough writing day ahead. What are you wearing?


Sweat shorts and a tee shirt, with luck it's a wife beater as I'm not leaving the house today. I know it's super exciting and fashionable, but a heavy writing day means I'm looking for comfort above all else.
We've all read bad books for the right reasons. What's the worst book you read, and why?
Depends on bad books you mean. The worst book I remember reading was this old Harlequin book where in every chapter of the book the girl started a fire or was in a fire. 30 chapters and like 29 fires until the fireman agreed to live happy-ever-after with the hapless heroine. It was so bad I not laughed my way through it and then gave it to my sister so we could discuss how unrealistic it was. It was also comforting years later to remember that story and say 'if that was published.'
Here's a two-parter. You've been hired to write an episode in a popular TV series. You must introduce a new character and create a plot twist.




What's the show and name of character? (It's okay to abbreviate show title.)


B. What's the plot twist?
Okay secret shame time… Do I pick Days of Our Lives to show how I'd revive it. Or do I pick Game of Thrones. I have different personalities.One personality for DOOL. I'm so into bringing a hot European though not Italian as that's the Dimera family. Nicole Walker finally deserves some love after all the heart ache. I'd like her to get a love story. For a plot twist, it turns out Sydney was always her baby. She and her new hot lover go on a quest to get her baby back.
Now for Game of Thrones. I'd like one of the dragons to break free from captivity and fly to Jon Snow. The fire of the dragon brings him back from the dead. (I don't want Melissandra to do it. She can die.) Then Jon Snow goes to get his sister Arya who met a boy that helped her lose some of her psychotic personality of kill everyone. Course the plot twist is in Arya's agreeing to go with Jon, she gets her wolf back, but the boy she almost loves dies. Now she's off to kill Cercei Lannister.
Reading aloud can be sexy- or daunting. I want you to read to me. What do you choose and why?
If it's my own stuff, it's daunting. I don't have a reader's voice. However I do have a reporters voice. I can read you Bridget Jones Diary out loud as that was written like diary pages. I'd feel less intimidated then.
List ten unique things on or around your writing space.
I write on my living room sofa. I must have my cup of tea and water on the coffee table. I prop myself on about 4 pillows. Then if I'm alone, youtube with native American Flute music is playing in the background. It will sound like I'm mediating the whole time. Pretty much that's it. Oh the blinds will be drawn if I have my way. My husband believes sunshine is necessary. For writing, I don't. I prefer no sunshine until I finish my word count of the day. I can adapt if someone is over who also prefers light outside.
For your book to become a best seller and make you bazillions, you have to lose one of the following: a leg, an arm, your vision, your spouse. Which do you choose?


My leg I suppose. How can I write more if I lose my arms or my vision? I want to tell more stories. It took me way to long to find my spouse. He's not going anywhere. So I guess this means, call me gimpy? I'll get one of those space legs. Truly though I'd prefer the money and all of the above. If anything happens, I'll be blaming this question.
A famous NYC deli is naming a sandwich after you, what is it called and what's in it?
The Victorian. It's lamb or chicken, plums and spinach on a sub roll.
Get in the car of your dreams and race me. What are we driving and where are we?
My dream car has always been a Jeep Wrangler. I can go anywhere on that. It's all terrain. I'm going in the mud, up a mountain and through fields. What are you choosing on this adventure? The fancy cars will get destroyed.
Write your life's story—so far—in ten words.


A work in progress with a happy ending for all.
Go to your current WIP. Turn to page 10. Write the ten words that appear on line 10.


One portrayed a man on horse back holding a bag full of heads…
Yikes! I want to read that book!
Thanks for playing, Victoria.  I'd love to drive around in Jeeps rewriting GoT with you! I was right on that "overachiever" status.  (remember that part at the very top? *answer each question in 10 words or less? lol. ) Geez, you sure are a writer. That's what we love on this page. People who are passionate about their words.
Follow Victoria on Twitter here or friend her  and Like her page on Facebook over here. Most of all, click over to Amazon and buy her book, Winter Peril today!
Erica Mira, a Florida native, decides to drive up to Maine in the middle of winter to meet an investor, and ends up crashing into a tree in the middle of the blizzard. After climbing up the mountain to the chateau seeking shelter, she meets Gabriel.
Gabriel's not leaving this chateau without clearing his name of his dead wife's murder or the crimes she set him up for. He's not had company in years, let alone the company of a woman.
Erica storms in and her passion for life changes everything.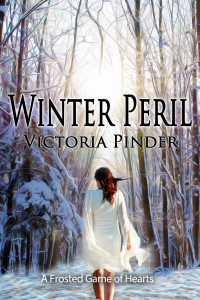 If you are a writer, or have a writer suggestion to play 10 for 10, please drop an email to linda@lindasands.com We are scheduling the rest of 2015 now.
Like what you read? Check out more of Linda's writing over here.
Her new book, 3 Women Walk into a Bar is already earning rave reviews. Available now as an ebook and coming next month in trade paperback wherever fine books are sold.
"Clever, sexy, witty, and shot glasses full of fun, 3 Women Walk Into a Bar is no joke — and with one of the freshest and most exciting new voices in crime fiction, Linda Sands is an author to watch." ~Douglas Corleone, author of One Man's Paradise, Good as Gone, Payoff and Robert Ludlum's The Janson Equation
 "Though its intelligent humor is obvious, 3 Women Walk into a Bar is no joke.  It's a wonderfully twisted tale with a sly take on our digital culture.  Riveting and beautifully written, this is a novel that should be on everyone's must-read list." ~ William Kent Krueger, Edgar award winning author of Ordinary Grace, and the Cork O'Connor mystery series.
"A fresh new voice that's a bit noir, a bit off-beat, and a heckuva good time." ~Maggie Toussaint, Author of Bubba Done It, a Dreamwalker mystery.
"Those who aren't real-life friends with Linda Sands – or at the very least on Facebook, have no way to prepare for the verbal onslaught that is her wit and writing. "Three Women Walk into a Bar" introduces itself like the opening of a bad joke then quickly unravels into a roller-coaster murder mystery with a pace not beholden to the style of either coast. Sands is an original in a field of copycats, as fresh and deliberate as a sucker punch in the face.~ Matt McGee, editor, Falling Star Magazine
Have an awesome week!