It is said, that to leave a legacy is the dream of all people. I think our guest this week has this nailed. Say hello to the multi-talented Nancy Hersage.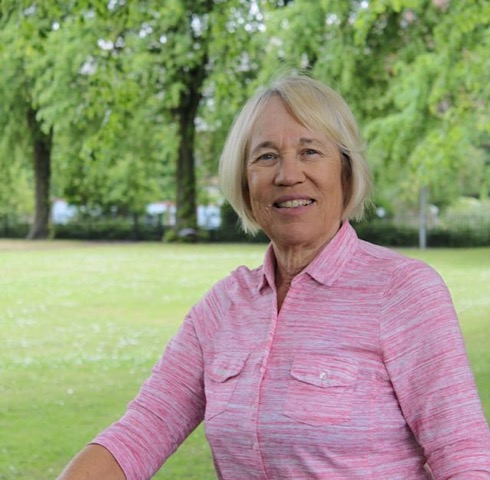 Nancy Hersage has written screenplays for NBC, CBS, ABC and PBS and treatments for Spelling and Cruise Wagner.  She is the winner of five national awards in playwriting; her plays have been produced on three continents and by the Kennedy Center for the Performing Arts. Her novel, Tribunal, about sex trafficking, is available from Online Originals in London at onlineoriginals.com. Her new musical, Out!, written with Molly Hersage, is available from the Dramatic Publishing Company at DramaticPublishing.com.
Well now, I think I should have asked you to perform for us, or write a teleplay instead of answering my crazy questions. 🙂
Thanks for joining me. Let's have fun.
Take the Author Challenge: Answer 10 Questions in 10 Words
You lucky duck! You get to spend a day with one of your characters. Who is it and what do you do?


Harley Davidson; plumb the depths of his adorably idiotic ideas.

What was your favorite (graded or not) class you ever took ?


UN Women's Conference in Beijing, 1995, seminar on sex trafficking
List ten unique things on or around your writing space.


With little kids, I wrote sitting on my washing machine.

I'm sending you on vacation—alone. Where will you go, what will you do?


Australia, Fiji. Any place even sunnier than LA. Meet people.

Your book is going to be a movie. Hooray. You get to cast the lead characters. Go!


I worked in Hollywood; bleeds all fantasizing out of you.
An author in your genre is too sick to write anymore. Their publisher calls upon you to fill in. Who's the author and what's the title of the book you'll write?


Denise Mina, Scottish writer. Could never replace her.

A famous NYC deli is naming a sandwich after you, what is it called and what's in it?


The Nanc (my children's moniker). Refried beans and salsa
Tell us the last ten songs you listened to. (extra credit if you provide links)


My bro is the top steel pedal player in Nashville. On tons of top CW records. Here he is teaching:
Favorite song currently:
I Wasn't Expecting That — Jamie Lawson
Also, I write musicals for the Dramatic Publishing Company. Latest sample: It Gets Better, from the new musical Out! Artist: Nelle Anderson
Let's talk pets. What do you have? What do you want? What died?


My life has too many kids—no room for pets. Here's me and  the grands.

Go to your current WIP. Turn to page 10. Write the ten words that appear on line 10.


"wait to get a look at his Dearly Departed mix"
She's so cool, right? You can friend her on Facebook over here. Be sure to check out her Author page and of course,  buy her book, 
Introducing the Andrea Bravos Mysteries
Andrea Bravos is dazed and amazed when a Styrofoam burger box with her ex's ashes arrives in the mail. Her adventure to find out what happened will upset officials of several small countries, insult the founders of three major religions, give her four adult children acid reflux, and lead her to assault with a deadly golf club.
In the process, she will joyfully drag along her soft-spoken but fearsome accountant, while trying to fend off her mooch of a nephew. It's a convoluted and quixotic caper, but it all comes together in the end—even the avocados, World War II spy, IRS agent, palm reader, and deadly spider.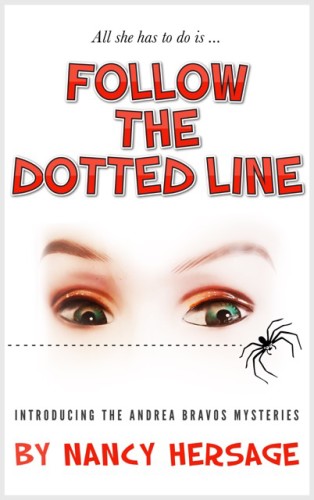 Thank you so much for joining us here on the blog, Nancy. You are such a treat. I will have to look up your brother the next time I'm in Nashville. Best of luck on your musical and with your books. You rock!