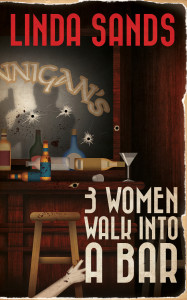 The GAYA – A History of Excellence
The Georgia Writers Association recognizes Georgia's authors of excellence by presenting the Georgia Author of the Year Awards (GAYA) Ceremony. The GAYA ceremony has the distinction of being the oldest literary awards ceremony in the Southeastern United States while reflecting the current publishing world. The GAYA honors both independently published authors and those whose books are published by traditional publishing houses. The Awards Ceremony has grown in prestige and participation since its inception in 1964 by the Dixie Council of Authors and Journalists. The GAYA changed hands in 1990 to Georgia Writers Association (GWA), and in 2006, the GWA began a strong affiliation with Kennesaw State University's Department of Humanities. The GAYA covers the traditional categories of Poetry and Fiction while accommodating the growing Creative Non-Fiction genre. In 2012, over 100 books were nominated for Georgia Author of the Year. The guidelines are revised each year to parallel the changing literary marketplace.
2016 Nominees
Below is the list of this year's nominees for the 52nd Georgia Author of the Year Awards (books published in 2015).
Detective / Mystery
Marilyn Baron, LandlockedKathleen Cochran, Lord, Lord

Joe Cobb Crawford, The Lies We Bury

Lee Gimenez, Skyflash

Joan Hetzler, Pious Deception: A Megan O'Connell Mystery

Travis Hallden Holt, Unholy Bargain

Linda Sands, 3 Women Walk Into a Bar

Paul Sinor, Wrath of the Dixie Mafia: A Mystery Novel of Johnny Morocco, Dixie Detective

Cynthia H. Wise, Portrait of Rage

Cliff Yeargin, Hoochy Koochy: A Jake Eliam ChickenBone Mystery

How cool is this?  Just heard from my publisher and the event folks and wishing everyone  of these authors the best. It's a tough, tough thing we do, being honored feels wonderful.

If you're in the Georgia area, tickets for the banquet and ceremony are for sale on their site: OVER HERE.
There will be a bunch of authors and all of our books for sale at the KSU banquet and ceremony on June 4th.

If you can't attend, but would like a signed first edition of 3WOMEN WALK INTO A BAR, click over HERE on the BUY NOW button and I'll mail you one personally. With some special swag.