Today we go across the pond for our author interview.  This guy looks up for the  10 for 10 challenge, doesn't he?
Welcome Gregory Heath to the page!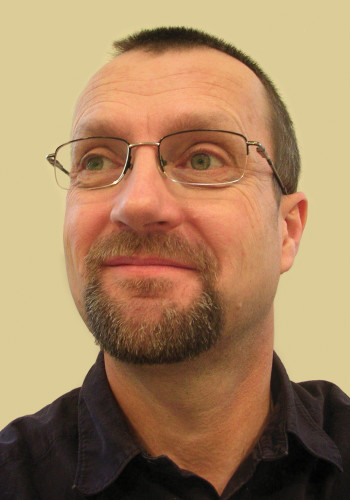 Gregory's short stories and poems appear regularly in literary journals and he has published two novels: 'The Entire Animal' (2006, The Waywiser Press) and 'Thoughts of Maria' (2013, Open Books).
He lives with his family in the little town of Melbourne, England. 
Without further ado, let's play!
Take the Author Challenge: Answer 10 Questions in 10 Words
Hi there. It's a tough writing day ahead. What are you wearing?
Jeans, tee-shirt and jumper. I'm a bit scruffy, I suppose.
We've all read bad books for the right reasons. What's the worst book you read, and why?
My own (unpublished) historical novel – in an attempt at alchemy.
Here's a two-parter. You've been hired to write an episode in a popular TV series. You must introduce a new character and create a plot twist.


What's the show and name of character? (It's okay to abbreviate show title.) 

B.  What's the plot twist?


Family Guy – a giant chicken suddenly appears! Oh, hang on…

Reading aloud can be sexy- or daunting. I want you to read to me. What do you choose and why?


My poem, 'It is not true'. Because it is true.
List ten unique things on or around your writing space

.
A mechanical wooden shark; a 'No Stopping' sign; a camera-headed unarmed knight; a ceramic golliwog; a medieval church-wall painting of Beelzebub; a mushroom made of stone; a dead man's coat; a wire crocodile; a dragon tree; a painted pebble with the word 'Inspire' on it.
For your book to become a best seller and make you bazillions, you have to lose one of the following: a leg, an arm, your vision, your spouse. Which do you choose?


A bestseller would be nice, but on my own terms.
A famous NYC deli is naming a sandwich after you, what is it called and what's in it?


The Entire Animal – it's thin, but contains plenty of meat.
Get in the car of your dreams and race me. What are we driving and where are we?
Her little Peugeot, on the longest road you can imagine.
Write your life's story—so far—in ten words.


Started out with nothin' – still got most of it left.
Go to your current WIP. Turn to page 10. Write the ten words that appear on line 10.


'About singers?' 'About mythical male figures.' I broke her gaze… 
 Want to know more about Gregory?  Check out his Amazon Author page, Friend him on Facebook or send him http://twitter.com/_GregoryHeatha tweet. He may even tell you what a golliwog is.
Get your copy of Gregory's latest book, Thoughts of Maria, here.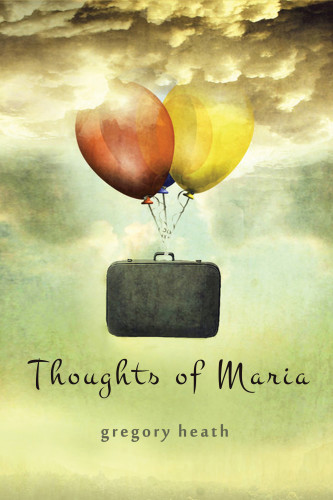 Gerry Thorley's wife has left him for another man, and now he wants a second chance at love. On the other side of the world, on the infamous Payatas dump in Manila, nineteen-year-old Maria and her family live a life of abject poverty. There seems no chance of change for them, until one day a young man appears with a proposition.
"Deceptively simple, and equally powerful…there is something of us all in this story. A thought provoking and rewarding read." Rhiannon Jenkins Tsang, author of 'The Woman Who Lost China'.
Like what you read? Check out more of Linda's writing over here.
Her new book, 3 Women Walk into a Bar is already earning rave reviews. Available now as an ebook and coming next month in trade paperback wherever fine books are sold.
"Clever, sexy, witty, and shot glasses full of fun, 3 Women Walk Into a Bar is no joke — and with one of the freshest and most exciting new voices in crime fiction, Linda Sands is an author to watch." ~Douglas Corleone, author of One Man's Paradise, Good as Gone, Payoff and Robert Ludlum's The Janson Equation
 "Though its intelligent humor is obvious, 3 Women Walk into a Bar is no joke.  It's a wonderfully twisted tale with a sly take on our digital culture.  Riveting and beautifully written, this is a novel that should be on everyone's must-read list." ~ William Kent Krueger, Edgar award winning author of Ordinary Grace, and the Cork O'Connor mystery series
"A fresh new voice that's a bit noir, a bit off-beat, and a heckuva good time." ~Maggie Toussaint, Author of Bubba Done It, a Dreamwalker mystery.
"Those who aren't real-life friends with Linda Sands – or at the very least on Facebook, have no way to prepare for the verbal onslaught that is her wit and writing. "Three Women Walk into a Bar" introduces itself like the opening of a bad joke then quickly unravels into a roller-coaster murder mystery with a pace not beholden to the style of either coast. Sands is an original in a field of copycats, as fresh and deliberate as a sucker punch in the face.~ Matt McGee, editor, Falling Star Magazine
 (Now available, a free book of recipes and cocktails, featuring drinks named for eight characters in 3 Women Walk into a Bar. Check out the videos of Linda making the drinks on youtube:
CLICK HERE
   and
download the free book HERE
.)
Have an awesome week!