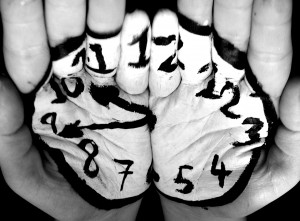 As a writer, I spend a lot of time alone, talking to myself, throwing pencils across the room and searching for answers in long showers and even longer drives. The great thing about being a Kindle Scout author is not only the added press and promotion you get from Amazon, but also the fellow Scout authors you meet along the way.  It's sort of like showing up on the first day of school as the new kid and making friends on the bus ride home. You may never meet fellow authors in person, but thanks to the Internet, we can throw barbs, share virtual drinks and help each other through those "blank page" moments. Kindle Scout authors are cool like that. Like this guy.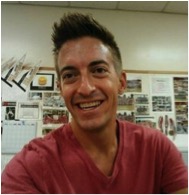 Joshua Jacobs teaches English and History in the middle of the blistering Arizona desert. He can often be found running, watching movies, or enjoying a beer on a patio somewhere with his better half. He has been writing for nine years and has penned nine novels.
I asked him to play The Author Game. You remember how it works. I ask ten questions, and the author has to answer in ten words or less. Let's see how Joshua does.
Take the Author Challenge: Answer 10 Questions in 10 Words
Let's start this the rough way, like we like our fiction. It's a two parter. 10 words for each reply.                                                                                                                  




I want to buy you a drink. You can have whatever you want. What do you order, and where are we?


An ice-cold pitcher of Blue Moon, sitting beachside somewhere tropical.
B. Now what would your protagonist order, and where would they be?
A canteen of water, hiding in an inconspicuous abandoned building.
Write your life's story—so far—in ten words.


My life: Work hard, play hard, love much, lose much.
A young writer approaches you and asks you to read their work and give an honest critique. It sucks. What do you say?
Have you considered pursuing a career as a hair stylist?
You win the Edgar. How are you celebrating?


I'd celebrate by Googling what the hell the Edgar is.
You have to complete one of these two tasks in front of a large audience of admirers and haters: 1. Karaoke 2. Soul Train style solo dance. In 10 words, give the name of the song and a description of your performance.


Let's Get It On, dramatically sung to an elderly woman.
List ten unique things on or around your writing space.
Bungees
Women's pants
A wire transfer receipt for 50k
A chalkboard with the words: "I'm marrying him" written on it
Four bottles of wine
A baby gate
A Pillsbury doughboy cookie jar
A vacuum cleaner
A Donald Duck poster
Pizza
You said forty words, right? 😉
Your agent calls and says he has a book deal in the works, but you'll have to switch genres to make millions. What do you do?


I'd ask him if he'd like my soul as well.
A famous NYC deli is naming a sandwich after you, what is it called and what's in it?


Don't Call Me JJ. A club sandwich—double the toppings.
You can be any fictional character for a day— just 24 hours. Who are you and why?
Spiderman. Saving lives, dating girls, wearing spandex. That's the life.
Forget about writing for a minute. If you weren't doing this, what would you be doing—if you had all the education and money you'd ever need to be able to take any job, 

anywhere?


Already rich? I'd keep my day job teaching middle schoolers.
Well, now I am certainly intrigued. A happy teacher who dreams of running around in spandex and surrounds himself with Donald Duck and women's pants can't be half bad, right? KIDDING!! 
By the way, Joshua, The Edgar is for mystery writers. I'll save you the googling. Here.
Thanks for being a good sport, and playing by the rules! Wishing you best of luck with THE WITHERING.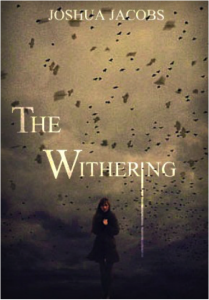 Alice Isaacs bears the mark of the afflicted. Unlike the millions before her, she survives. Afraid she is a carrier of the disease, Alice abandons her family and disappears into what remains of the world. Bodies litter the streets. Cities lie in waste. The government ceases to exist. What the Withering doesn't destroy, the Clan kills, cleansing the world of those they hold responsible. Those like Alice. Then one night Alice meets Brandon. He brings word of a rural town untouched by the sickness. He promises a future. He reminds her of what it means to feel… of what it means to love. Yet the Clan is watching. They're always watching.Alice emerges from the shadows and follows Brandon's promises into his hometown. Everything seems perfect. Too perfect. As hard as she tries, she can't ignore the softly spoken secrets, the vengeful stares from the town's elite, the smoke streaming from the woods as the clock strikes the witching hour. With the imminent arrival of the Clan and the town's sinister past set to reveal itself, Alice must make a stand, not only for herself, but for those she has come to love. Yet the more she learns about the Clan, the town, and herself, the harder it all seems. Because maybe they're right. Maybe the mark does mean something. Maybe she is more than just a girl on the run. Maybe she did cause the Withering.
Buy your copy of The Withering here.
Want more? You can follow Joshua on Twitter here and stalk his Amazon Author page over here.
If you are a writer, or have a writer suggestion to play 10 for 10, please drop an email to linda@lindasands.com We are scheduling the rest of 2015 now.
Like what you read? Check out more of Linda's writing over here.
Her new book, 3 Women Walk into a Bar is already earning rave reviews. Available now as an ebook and coming next month in trade paperback wherever fine books are sold.
"Clever, sexy, witty, and shot glasses full of fun, 3 Women Walk Into a Bar is no joke — and with one of the freshest and most exciting new voices in crime fiction, Linda Sands is an author to watch." ~Douglas Corleone, author of One Man's Paradise, Good as Gone, Payoff and Robert Ludlum's The Janson Equation
 "Though its intelligent humor is obvious, 3 Women Walk into a Bar is no joke.  It's a wonderfully twisted tale with a sly take on our digital culture.  Riveting and beautifully written, this is a novel that should be on everyone's must-read list." ~ William Kent Krueger, Edgar award winning author of Ordinary Grace, and the Cork O'Connor mystery series"
A fresh new voice that's a bit noir, a bit off-beat, and a heckuva good time." – Maggie Toussaint, Author of Bubba Done It, a Dreamwalker mystery
"Those who aren't real-life friends with Linda Sands – or at the very least on Facebook, have no way to prepare for the verbal onslaught that is her wit and writing. "Three Women Walk into a Bar" introduces itself like the opening of a bad joke then quickly unravels into a roller-coaster murder mystery with a pace not beholden to the style of either coast. Sands is an original in a field of copycats, as fresh and deliberate as a sucker punch in the face.
~ Matt McGee, editor, Falling Star Magazine
Have an awesome week!