Happy holidays! It's that time again.If you're like me, you're trying to find the perfect gifts for the people you love. Here's an idea. Buy everyone a book! It's like giving the gift of a vacation without ever leaving the house. You can send them on a historical adventure, introduce them to zany family members, offer them a peek inside the political fracas, or let them turn the pages of a spectacular romance.
But wait. What's more special than giving a book? How about the gift of an award-winning book personalized by the author? 😉  Grab a copy of 3 Women Walk into a Bar today, just in time for the holiday.
Click the Buy Now button on the left side of THIS PAGE. Also available: Not Waving, Drowning and Simple Intent.
It's not only 11 days until Christmas and Hannukah, it's also Wednesday and you know what that means!
It's time to play 10 for 10 with the author. Today, I've asked Jessica Knauss to play.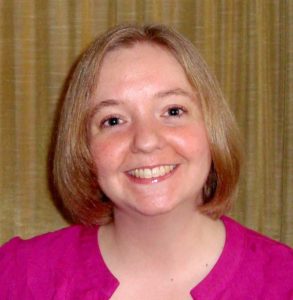 Born and raised in Northern California, J. K. Knauss has wandered all over the United States, Spain, and England. She has worked as a librarian and a Spanish teacher and earned a PhD in medieval Spanish literature before entering the publishing world as an editor. She is recovering from the devastating loss of her beloved husband, Stanley, to cancer. Her acclaimed novella, Tree/House, Kindle Scout–winning paranormal adventure Awash in Talent, and short story collection, Unpredictable Worlds, are currently available. Her epic of medieval Spain, Seven Noble Knights, will be published by Bagwyn Books on Kindle tomorrow, December 15, 2016! A softcover edition will follow on January 16, 2017. Find out more about the Seven Noble Knights Grand Book Launch Blog Tour and Facebook party (win prizes!) at JessicaKnauss.com. Feel free to sign up for her mailing list for castles, stories, and magic.
How exciting! Best of luck with the launch tomorrow. Are you ready to play?
        Take the Author Challenge: Answer 10 Questions in 10 Words
You've been contracted to write a book with the proviso that an event from your own life is the opening paragraph. Set the scene.




I see my husband the first time in downtown Boston.

(We took each other's breath away. Come to think of it, nobody would believe our first meeting as fiction.)

What are you reading this week?




The Invisible Library

by Genevieve Cogman—it doesn't get better.

It's fight or flight time and you're at your favorite writing spot. What will you do?




Flight. I've proven I can write

anywhere

. Only resources matter.

Your book needs a soundtrack.  What's the vibe? List a song or two. Go!


It's hard to find music 1000 years old, but try:


Musique Arabo-Andalouse

by Atrium Musicae


Músicas de la España mudéjar

by Grupo Cinco Siglos


Chant 1000—A Mass for the End of Time

by Anonymous 4
Practically anything by the incomparable Eduardo Paniagua and his amazing friends, especially Omar Metioui. 

Some of these are meditative, as you might expect, but others are delightfully danceable.

 An author in your genre is too sick to write anymore. Their publisher calls upon you to fill in. Who's the author and what's the title of the book you'll write?
J.K. Rowling—

The Verified History of Magic in Spain 

(See how I made it my genre?)

A famous NYC deli is naming a sandwich after you. What is it called and what's in it?
Seven Noble Sandwiches: tiny bites evoke Spain and the novel: saffron chicken and rice; jamón ibérico; eggplant, peppers, and spices; chorizo with Manchego cheese; garlic pork loin; tortilla española; and a sweet roll with Nutella.
You get to own an exotic pet. What is it and where do you keep it?
A black rhinoceros on the open grounds at my castle.
I'm a genie and I'm granting you three wishes. None of them can be about writing. What do you ask for?
Save the rhinos, a castle in Spain, and good health.
It's time for Breakfast with Dead Authors. Who's coming? (Poets, screen and songwriters included)


Hildegard von Bingen




Gonzalo de Berceo


Alfonso X, el Sabio
Miguel de Cervantes


William Shakespeare




Jane Austen




Gertrudis Gómez de Avellaneda




Clorinda Matto de Turner




Benito Pérez Galdós




Manuel Fernández y González

Go to your current WIP. Turn to page 10. Write the ten words that appear on line 10.
Better to accept any help than die cold and starving. —From the Seven Noble Knights sequel.
I would love it if you bought a castle. We could have writing retreats, and take turns riding the black rhino. LOL
Thanks for playing 10 for 10 today. The new book sounds fantastic! I'll be sure to pick up my copy of
SEVEN NOBLE KNIGHTS  on launch day.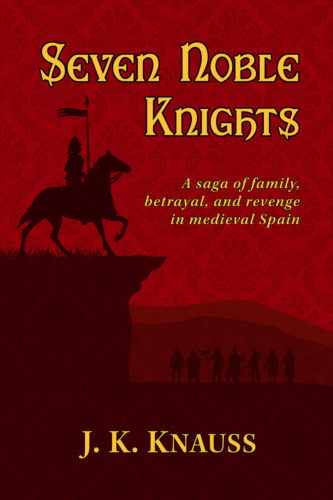 Spain, 974. Gonzalo, a brave but hotheaded knight, unwittingly provokes tragedy at his uncle's wedding to beautiful young noblewoman Lambra: the adored cousin of the bride dead, his teeth scattered across the riverbank. Coveting his family's wealth and power, Lambra sends Gonzalo's father into enemy territory to be beheaded, unleashing a revenge that devastates Castile for a generation.
A new hero, Mudarra, rises out of the ashes of Gonzalo's once great family. Raised as a warrior in the opulence of Muslim Córdoba, Mudarra must make a grueling journey and change his religion, then chooses to take his jeweled sword to the throats of his family's betrayers. But only when he strays from the path set for him does he find his true purpose in life.
Inspired by a lost medieval epic poem, Seven Noble Knights draws from history and legend to bring a brutal yet beautiful world to life in a gripping story of family, betrayal, and love.
"Let Seven Noble Knights welcome you to historical fiction! …it's a rich saga populated with characters you will grow to love (and a few you will love to hate). The ancient empires of Spain are a beautiful backdrop to the struggles of humankind across all generations of all lands: romance, revenge, war, and adventure."
—Pushcart Prize nominee Reneé Bibby, The Writers Studio
Buy a softcover here starting tomorrow!