Hello there! It's another Wednesday and since this is NANOWRIMO month, I am writing this well ahead of time and setting up the little scheduler to work while I sleep, or sleepwrite, because there is no pausing to get to 50k words in a month that is struck short by Thanksgiving travels and conventions and general hi-jinx. But, I digress.
Let's welcome Lisa Weaver to the page.
Lisa says, "I'm a mild-mannered administrative assistant by day, and a hopeless romantic weaving happily ever after stories seasoned with a hint of suspense by night. I live in Maine with the man who is the inspiration behind all my heroes, my husband, Duane. Our cat, Lexi, graciously shares her home with us. It's my hope that the tales I spin will take my readers on extraordinary journeys filled with laughter and love."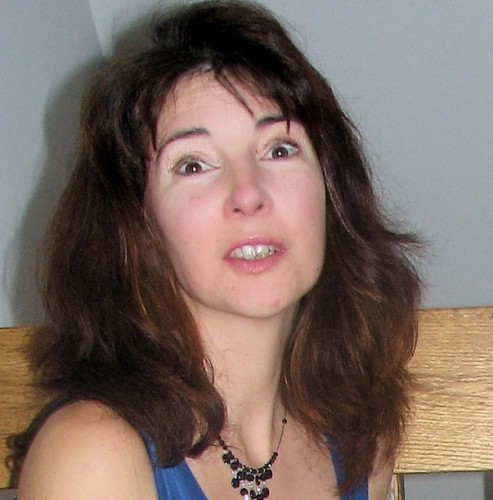 I feel a big "Awwww" coming on.  😉
Take the Author Challenge: Answer 10 Questions in 10 Words
Hi there. It's a tough writing day ahead. What are you wearing?


Comfort wins over style. Soft leggings and a cozy top.
We've all read bad books for the right reasons. What's the worst book you read, and why?


None. A story worth telling is a story worth reading.
Here's a two-parter. You've been hired to write an episode in a popular TV series. You must introduce a new character and create a plot twist.




A. What's the show and name of character? (It's okay to abbreviate show title.)




B.  What's the plot twist?


Transporter:The Series. Kassandra, Frank's sexy new mechanic with secrets.
Automotive wizardry isn't Kassandra's only forte. She's also a spy.
Reading aloud can be sexy- or daunting. I want you to read to me. What do you choose and why?


Nora Roberts' Homeport. You can't go wrong with Romance's guru.
List ten unique things on or around your writing space.


1) My editor kitty, Lexi   2) horse head book ends   3) a set of mini, cloud shaped cork bulletin boards   4) a gorgeous bookcase handcrafted by my husband   5) a Wonder Woman coffee mug   6) art supplies    7) Booty Barre workout dvd's   8) Canon Rebel camera   9) a love seat for plotting   10) blueberry flavored tea
For your book to become a best seller and make you bazillions, you have to lose one of the following: a leg, an arm, your vision, your spouse. Which do you choose?
My right hand. Hubby=priceless, legs=running, and eyes=writing
A famous NYC deli is naming a sandwich after you, what is it called and what's in it?
Some Like It Hot. A fiery Cajun seasoned haddock wrap.
Get in the car of your dreams and race me. What are we driving and where are we?
A sexy black Aston Martin One-77. The Hana Highway, Hawaii.
Write your life's story—so far—in ten words.
Born in Maine. Married my Prince Charming. Chasing my dreams.
Go to your current WIP. Turn to page 10. Write the ten words that appear on line 10.
He whispered a challenge—one she knew she should refuse
Thanks for playing, Lisa. I am now craving a fish sandwich. 😉 And oooh, I love The Transporter.
If you'd like to connect with Lisa hit her up on Facebook or send her a tweet. I'd certainly like to have a turn behind the wheel of that Aston Martin!
  Check out all of Lisa's books on Amazon. Here's her newest release.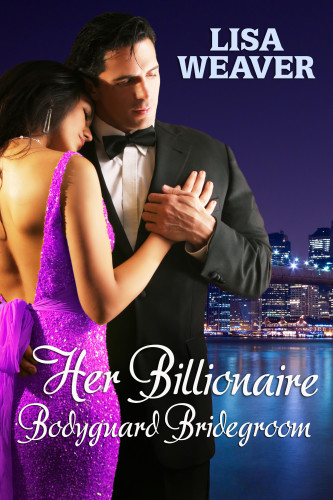 Her Billionaire Bodyguard Bridegroom
His assignment to protect her places their hearts in the line of fire… 
The one and only time covert bodyguard Luke Reynolds allowed the line between duty and desire to blur, pleasure came at too high a price. Despite his vow never to become emotionally entangled again, when he discovers a lovely interloper on the grounds of his private estate, he's captivated. When the woman disappears from his life as quickly as she entered it, he knows he should be relieved. So why isn't he?
***
If you're an author or have a suggestion for an author to be interviewed, drop us a line or comment below.
Like what you read? Check out more of Linda's writing over here.
Her new book, 3 Women Walk into a Bar is already earning rave reviews. Available now as an ebook and coming next month in trade paperback wherever fine books are sold.
"Clever, sexy, witty, and shot glasses full of fun, 3 Women Walk Into a Bar is no joke — and with one of the freshest and most exciting new voices in crime fiction, Linda Sands is an author to watch." ~Douglas Corleone, author of One Man's Paradise, Good as Gone, Payoff and Robert Ludlum's The Janson Equation
 "Though its intelligent humor is obvious, 3 Women Walk into a Bar is no joke.  It's a wonderfully twisted tale with a sly take on our digital culture.  Riveting and beautifully written, this is a novel that should be on everyone's must-read list." ~ William Kent Krueger, Edgar award winning author of Ordinary Grace, and the Cork O'Connor mystery series
"A fresh new voice that's a bit noir, a bit off-beat, and a heckuva good time." ~Maggie Toussaint, Author of Bubba Done It, a Dreamwalker mystery.
"Those who aren't real-life friends with Linda Sands – or at the very least on Facebook, have no way to prepare for the verbal onslaught that is her wit and writing. "Three Women Walk into a Bar" introduces itself like the opening of a bad joke then quickly unravels into a roller-coaster murder mystery with a pace not beholden to the style of either coast. Sands is an original in a field of copycats, as fresh and deliberate as a sucker punch in the face.~ Matt McGee, editor, Falling Star Magazine
 (coming soon, a book of recipes and cocktails, featuring drinks named for eight characters in 3 Women Walk into a Bar. Check out the videos of Linda making the drinks on youtube:
CLICK HERE
)
Have an awesome week!