When a very cool writer comes your way. You, of course, ask him to play the Author Game.
Hello there, Howard. I love a great story, a great spy and a fantastic movie, so there. You've won me over three times.
Welcome Mr. Kaplan to the page!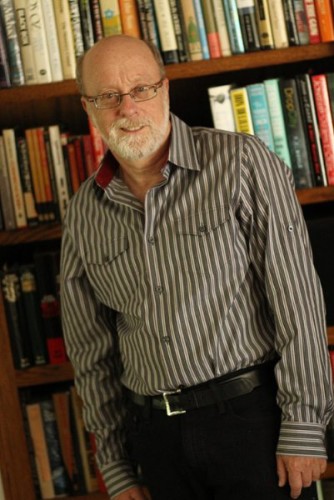 HOWARD KAPLAN, a native of Los Angeles, has lived in Israel and traveled extensively through Lebanon, Syria and Egypt. At the age of 21, he was sent on a mission into the Soviet Union to smuggle a dissident's manuscript on microfilm to London. His first trip was a success. On his second trip, he transferred a manuscript to the Dutch Ambassador inside his Moscow embassy. A week later, he was arrested in Khartiv in the Ukraine and interrogated for two days there and and two days in Moscow, before being expelled from the USSR. The KGB had picked him up for meeting dissidents and did not know about the manuscript transfers. He holds a BA in Middle East History from UC Berkeley and an MA in the Philosophy of Education from UCLA. He is the author of four novels.
Are you ready to play? It's nothing like getting expelled from the USSR, so this should be cakewalk. 😉
Take the Author Challenge: Answer 10 Questions in 10 Words
Hi there. It's a tough writing day ahead. What are you wearing?


Jeans, t-shirt, all writing days are both tough and easy.
We've all read bad books for the right reasons. What's the worst book you read, and why?


The Paris Wife. Book Club. Just read A Moveable Feast.
Here's a two-parter. You've been hired to write an episode in a popular TV series. You must introduce a new character and create a plot twist.




What's the show and name of character? (It's okay to abbreviate show title.)


James Spader and Megan Boone The Blacklist, The Dancing Sufi

What's the plot twist?


Brandishes a knife but she was midwife who delivered Keen
Reading aloud can be sexy- or daunting. I want you to read to me. What do you choose and why?
Princess Bride, if I fall asleep turn on the movie
List ten unique things on or around your writing space.


Liquid tears, calculator, puppet, photos of my son with pigeons
For your book to become a best seller and make you bazillions, you have to lose one of the following: a leg, an arm, your vision, your spouse. Which do you choose?




A leg, I can write with all the other three things.
A famous NYC deli is naming a sandwich after you, what is it called and what's in it?


The short Jew. It's half a turkey sandwich with salt.
Get in the car of your dreams and race me. What are we driving and where are we?


A mustang convertible, Sahara desert towards the oasis and trees.
Write your life's story—so far—in ten words.


I woke up thought it was a dream; it wasn't.
Go to your current WIP. Turn to page 10. Write the ten words that appear on line 10.


Joan headed outside. Though the empty hallway had never bothered
Hah! I love your sandwich idea, and had to also read The Paris Wife for book club. Ugh. And hey, I recently drove a Mustang in the desert, so we have a lot in common. I'm looking forward to seeing your movie and – like most readers tend to do…comparing it to the book.
Best of luck with book two, Bullets of Palestine.
Folks, you can friend Howard on Facebook over here
Be sure to check out his books on Amazon or anywhere great books are sold.
Start with:
In a last ditch effort to revive his career, washed out agent Ari
Ben-Sion accepts a mission he never would have 30 years ago, to
smuggle a group of Jewish children out of the Damascus ghetto
In Damascus, a beautiful American photographer, Kim, seems to be
falling in love with Ari, but she is asking too many questions.  His
communication equipment disappears.  His contact never shows up.
The operation is only hours away and everything seems awry.
Desperate to succeed, Ari might risk everything. Even his life.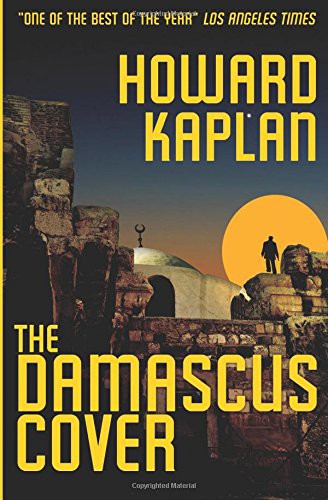 The Damascus Cover, buy it today on 
Amazon
Special treat:
Enjoy an interview with Howard, talking about the Feature film of The Damascus Cover starring Jonathan Rhys Meyers,
Sir John Hurt, Olivia Thirlby, Jurgen Prochnow and Navid Negahban, that finished shooting in Casablanca and Jerusalem Summer 2015.