There are some writers that you never really know. They hide behind their characters, they change their names, build fake towns or fantasy worlds. You may never truly know them. And sometimes, that lets you fall into their stories harder than you might have if you were busy staring at the face on the book jacket wondering if she really is the teacher at your kid's school or the girl on the elevator at Park Street Condos.
Alexi Lawless sent me this bio photograph and I haven't stop looking at hands since.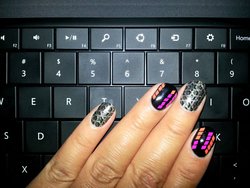 Who is she? 
                                                                                                          ALEXI LAWLESS  Corporate Runaway. Novelist. Wanderer. Bourbon Drinker.
Damn. Well, I'm three out of four of those. So, let's banter.
Take the Author Challenge: Answer 10 Questions in 10 Words
Hi there. It's a tough writing day ahead. What are you wearing?


Jimmy Choo motorcycle boots and a bad attitude 😉

We've all read bad books for the right reasons. What's the worst book you read, and why?


Writing's hard enough as it is, right? Authors need love.
Here's a two-parter. You've been hired to write an episode in a popular TV series. You must introduce a new character and create a plot twist.




What's the show and name of character?


Scandal. I bring in my lead character, Samantha Wyatt

What's the plot twist?


Samantha fixes Olivia Pope. Because even fixers need fixers.
Reading aloud can be sexy- or daunting. I want you to read to me. What do you choose and why?


Anne Rice's Exit to Eden, because… hot, HOT damn!

List ten unique things on or around your writing space.


Coffee, good bourbon, excellent speakers, silk Persian rug, orchids, a plastic octopus, perfume, red nail polish, almonds and a back scratcher.
For your book to become a best seller and make you bazillions, you have to lose one of the following: a leg, an arm, your vision, your spouse. Which do you choose?


Buh-bye, spouse! Success is a lonely road 😉

A famous NYC deli is naming a sandwich after you, what is it called and what's in it?


The Lawless: BBQ pork, tangy Asian pear, dill, carrots, lime zest and ultra thin slices of manchego cheese.
Get in the car of your dreams and race me. What are we driving and where are we?


We're in a Delorean. We're going back to the future!

Write your life's story—so far—in ten words

.
Work in progress.

Go to your current WIP. Turn to page 10. Write the ten words that appear on line 10:


No more dirty little secrets. No more smoke screens.
I like you, Alexi. Anyone who wears  Jimmy Choo boots and loves a good bourbon is my kind of writer.
Thanks for playing!
Readers, if you want to know more about Alexi or her books, follow her on Facebook or send her a tantalizing tweet.
 Check out all of Alexi's books on Amazon.  And click here to buy her latest book, Goddess Rising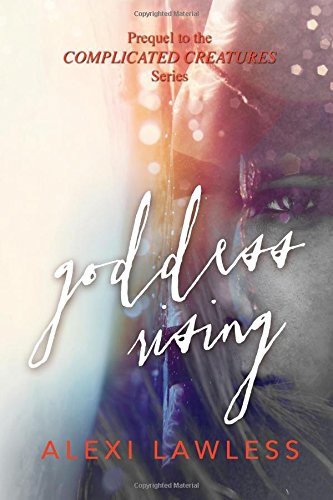 She's a bad-ass. He's a bad-boy.
One photograph changes everything… 
Samantha's been living in the shadow of her father all her life. But now she's got plans of her own– and they don't involve the university's hottest walking one-night stand, no matter how distracting and utterly relentless he may be.
Wesley's the undisputed king of easy-come, easy-go–until a beautiful, mysterious girl walks right past his camera, and his photograph of her becomes an obsession.
But Samantha's no easy lay, and she's definitely not a typical college girl. She's fierce, driven, and completely focused on winning one of the toughest military competitions ever created. This girl can shoot, she can fight and she's not bowled over by his looks or his charm. Wes now finds himself in unfamiliar territory–busting his ass to keep up with her and discovering the extent of his own talents in the process.
Goddess Rising is no typical boy-meets-girl story, and it will leave you wondering: how far would you go to win over the one you love? 
Whew. That's some hot stuff right there.
I'm going to go take a cold shower. See you next week!
Like what you read? Check out more of Linda's writing over here.
Her new book, 3 Women Walk into a Bar is already earning rave reviews. Available now as an ebook and coming next month in trade paperback wherever fine books are sold.
"Clever, sexy, witty, and shot glasses full of fun, 3 Women Walk Into a Bar is no joke — and with one of the freshest and most exciting new voices in crime fiction, Linda Sands is an author to watch." ~Douglas Corleone, author of One Man's Paradise, Good as Gone, Payoff and Robert Ludlum's The Janson Equation
 "Though its intelligent humor is obvious, 3 Women Walk into a Bar is no joke.  It's a wonderfully twisted tale with a sly take on our digital culture.  Riveting and beautifully written, this is a novel that should be on everyone's must-read list." ~ William Kent Krueger, Edgar award winning author of Ordinary Grace, and the Cork O'Connor mystery series
"A fresh new voice that's a bit noir, a bit off-beat, and a heckuva good time." ~Maggie Toussaint, Author of Bubba Done It, a Dreamwalker mystery.
"Those who aren't real-life friends with Linda Sands – or at the very least on Facebook, have no way to prepare for the verbal onslaught that is her wit and writing. "Three Women Walk into a Bar" introduces itself like the opening of a bad joke then quickly unravels into a roller-coaster murder mystery with a pace not beholden to the style of either coast. Sands is an original in a field of copycats, as fresh and deliberate as a sucker punch in the face.~ Matt McGee, editor, Falling Star Magazine
 (coming soon, a book of recipes and cocktails, featuring drinks named for eight characters in 3 Women Walk into a Bar. Check out the videos of Linda making the drinks on youtube:
CLICK HERE
)
Have an awesome week!