Happy Holidays!  From my desk to yours- or your phone, in your hand as you wait in line behind the woman who can never find her wallet. Thanks for stopping by. With just two more weeks to wrap up 2015, Eve stops by the play the author game.
Welcome, Eve!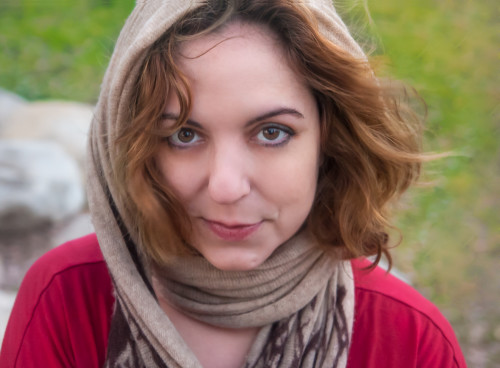 E.J. Bouinatchova was born in New England when people actually still farmed and fished for a living, but she currently enjoys the crazy big-city life of Los Angeles. Previous occupations include florist, jazz & blues singer, Shakespearean actress, and video game tester. She's a video game nut and an unabashed sci-fi/fantasy nerd, as well as a horror fanatic. She adores both the fanciful and the scientific.
Wow, that's quite a resume!  As a video game tester, you are the envy of many a teenaged boy, I'm sure.
Speaking of games, are you ready to play?
All right, then.
Take the Author Challenge: Answer 10 Questions in 10 Words
Hi there. It's a tough writing day ahead. What are you wearing?
Not much. Probably a tank top. And some baby spit.
We've all read bad books for the right reasons. What's the worst book you read, and why?
DaVinci Code. To prove talent is not required for success.
Here's a two-parter. You've been hired to write an episode in a popular TV series. You must introduce a new character and create a plot twist.




What's the show and name of character? (It's okay to abbreviate show title.)


B.  What's the plot twist?
Hannibal: The gourmet cannibal adores Emmeline, who loves only KFC.
Reading aloud can be sexy- or daunting. I want you to read to me. What do you choose and why?
Watership Down. You will cry and never be the same.
List ten unique things on or around your writing space.
Bubbles. Calculator. Stickers. Tarot. BooginHead. Crayons. Paint. Knife. Rum. Cockroachaaahhh!
For your book to become a best seller and make you bazillions, you have to lose one of the following: a leg, an arm, your vision, your spouse. Which do you choose?
Leg: Can get a cool spike, write like a pirate!
A famous NYC deli is naming a sandwich after you, what is it called and what's in it?
The Bacchanalian: Wine-soaked, bloody venison with ivy leaf garnish.
Get in the car of your dreams and race me. What are we driving and where are we?


Model T vs. Stanley Steamer: Dusty road near a quarry.
Write your life's story—so far—in ten words.


Flowers/knives. Beauty/pain. Hedonism, desperation, strength, joy, love, motherhood.
Go to your current WIP. Turn to page 10. Write the ten words that appear on line 10.
"And the memory? Any gaps?" "Better. Some gaps," she admitted.
Couldn't agree more about Davinci Code. Ugh.  But, yes, Watership Down! That book brings back some wonderful childhood memories. Thank you for that.
Want to learn more about Eve and her books?  Check out her author page. You can follow Eve on Facebook or Twitter. She even has a YouTube channel over HERE.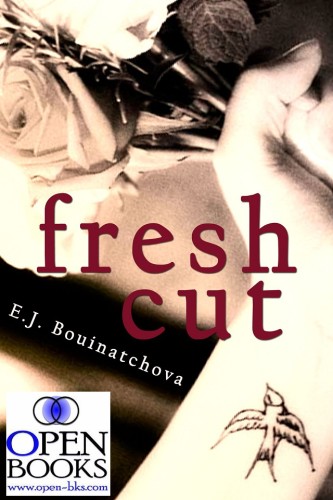 Fresh Cut is the wild, dark tale of my life in the floral industry. Improbable, sure, but it's no joke – florists are crazy. It was bawdy and tawdry; there was depression, addiction, violence, and death. If you're feeling brave, check out the Amazon reviews.
Buy it publisher direct to better support the author!
Like what you read? Check out more of Linda's writing over here.
Her new book, 3 Women Walk into a Bar is already earning rave reviews. Available as an ebook and in trade paperback. Get a signed copy HERE.
"Clever, sexy, witty, and shot glasses full of fun, 3 Women Walk Into a Bar is no joke — and with one of the freshest and most exciting new voices in crime fiction, Linda Sands is an author to watch." ~Douglas Corleone, author of One Man's Paradise, Good as Gone, Payoff and Robert Ludlum's The Janson Equation
 "Though its intelligent humor is obvious, 3 Women Walk into a Bar is no joke.  It's a wonderfully twisted tale with a sly take on our digital culture.  Riveting and beautifully written, this is a novel that should be on everyone's must-read list." ~ William Kent Krueger, Edgar award winning author of Ordinary Grace, and the Cork O'Connor mystery series
"A fresh new voice that's a bit noir, a bit off-beat, and a heckuva good time." ~Maggie Toussaint, Author of Bubba Done It, a Dreamwalker mystery.
"Those who aren't real-life friends with Linda Sands – or at the very least on Facebook, have no way to prepare for the verbal onslaught that is her wit and writing. "Three Women Walk into a Bar" introduces itself like the opening of a bad joke then quickly unravels into a roller-coaster murder mystery with a pace not beholden to the style of either coast. Sands is an original in a field of copycats, as fresh and deliberate as a sucker punch in the face.~ Matt McGee, editor, Falling Star Magazine
 (Now available, a free book of recipes and cocktails, featuring drinks named for eight characters in 3 Women Walk into a Bar. Check out the videos of Linda making the drinks on youtube:
CLICK HERE
   and
download the free book HERE
.)
Have an awesome week!
Stay tuned for a new set of questions coming in January 2016.