Okay, that sounded so much better in my head.  I swear it's not the crazy leaking out. Okay, I can't swear that.  What I can say, is IT'S WEDNESDAY! And that means it's time to play the Author Game Show.
*insert Whaa-aat? IN THIS GUY'S BUBBLE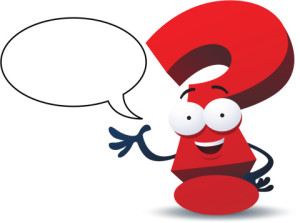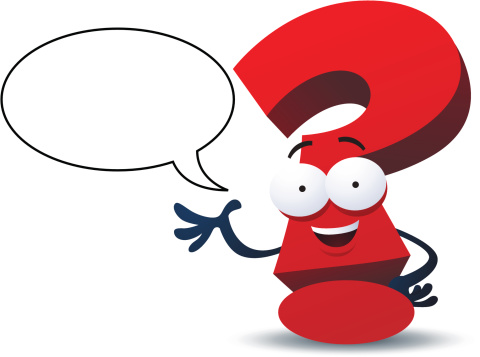 Let me introduce this week's author.
Craig A. Hart is the stay-at-home father of twin boys, a writer, editor, Amazon bestselling author, lover of the arts, and only human. He has served as editor-in-chief for The Rusty Nail literary magazine and as manager for Sweatshoppe Media. He lives and writes in northern Illinois with his wife, sons, and two cats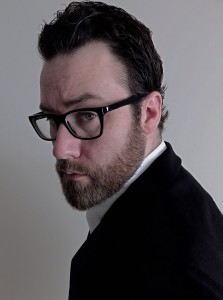 Well, hello there. It appears you may have smelled something… less than pleasant? Can we blame your cat? Or is that your game day face?
Take the Author Challenge: Answer 10 Questions in 10 Words
Let's start this the rough way, like we like our fiction. It's a two parter. 10 words for each reply.
I want to buy you a drink. You can have whatever you want. What do you order, and where are we?


Scotch, on the rocks, on the lakeshore in northern Michigan.
           Now what would your protagonist order, and where would they be?
           Johnnie Walker Black with Perrier, and sitting next to us.
Write your life's story—so far—in ten words.


Father of twin boys, lover of the arts, only human.
A young writer approaches you and asks you to read their work and give an honest critique. It sucks. What do you say?


You'll have to do better, but I believe you can.
You win the Edgar. How are you celebrating?


I am in Paris visiting 74 Rue du Cardinal Lemoine.
You have to complete one of these two tasks in front of a large audience of admirers and haters: 1. Karaoke 2. Soul Train style solo dance. In 10 words, give the name of the song and a description of your performance.
Stardust by Sinatra and I totally blew the second verse.
List ten unique things on or around your writing space.


1952 Underwood typewriter, smooth stone from a creek in Michigan, cassettes, cat toys, poker chips, 1940s radio microphone, stacks of books, name tags from old employers, dead souls of old writing projects, shattered dreams.
Your agent calls and says he has a book deal in the works, but you'll have to switch genres to make millions. What do you do?


Take the deal, but write my real stuff at night.
A famous NYC deli is naming a sandwich after you, what is it called and what's in it?


Hart's Ennui Hoagie. It's two halves of bread: empty inside.
You can be any fictional character for a day— just 24 hours. Who are you and why?


Bertie Wooster, so Jeeves could solve all of my problems.
Forget about writing for a minute. If you weren't doing this, what would you be doing—if you had all the education and money you'd ever need to be able to take any job, anywhere?


I would be teaching English Literature and Writing in Paris.

Well, then. Let's all frigging move to Paris, because…. it's friggin' Paris. And Craig . Right. Craig is our teacher. If you don't want to move to Paris, you can stalk, I mean follow Craig over here on Facebook, or send him your most personal thoughts— about his book, people. About his book, over here on Twitter, where you must be concise and really, kinda funny, or else, just forget it.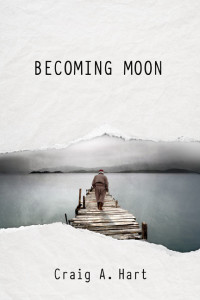 My latest book, Becoming Moon, was published by Kindle Press on June 30. Becoming Moon is a coming-of-age story about a young man struggling to be himself amid pressure from a conservative family. Following his dream of becoming a writer, he turns from everything he knows, and enters adulthood embittered, angry, and resentful. As he struggles to make a name for himself, he is presented with the opportunity of a lifetime. Although it requires a betrayal of his principles as an artist, he resigns himself to what appears to be fate. The compromise brings money and recognition, but these are fleeting and he soon finds himself caught in a web of depression and financial hardship.
Desperate, the writer begins taking trips to Michigan's Upper Peninsula, where he hopes to reconnect with his muse. During one of these excursions, he meets Nigel Moon, a grizzled author nearing the end of his career. Moon gives the writer a second golden opportunity and the chance to prove himself in the face of personal doubts—but only if the writer is able to set his past aside.
Thanks so much for playing Craig. That was fun! Wishing you the best of luck and SALES with Becoming Moon. I've got it downloaded and on the TBR list.
 Hey  you, what are you waiting for? Click over here and buy the damn book. Let's read together.
If you are a writer, or have a writer suggestion to play 10 for 10, please drop an email to linda@lindasands.com We are scheduling the rest of 2015 now.
Like what you read? Check out more of Linda's writing over here.
Her new book, 3 Women Walk into a Bar is already earning rave reviews. Available now as an ebook and coming next month in trade paperback wherever fine books are sold.
"Clever, sexy, witty, and shot glasses full of fun, 3 Women Walk Into a Bar is no joke — and with one of the freshest and most exciting new voices in crime fiction, Linda Sands is an author to watch." ~Douglas Corleone, author of One Man's Paradise, Good as Gone, Payoff and Robert Ludlum's The Janson Equation
 "Though its intelligent humor is obvious, 3 Women Walk into a Bar is no joke.  It's a wonderfully twisted tale with a sly take on our digital culture.  Riveting and beautifully written, this is a novel that should be on everyone's must-read list." ~ William Kent Krueger, Edgar award winning author of Ordinary Grace, and the Cork O'Connor mystery series"
A fresh new voice that's a bit noir, a bit off-beat, and a heckuva good time." – Maggie Toussaint, author of Bubba Done It, a Dreamwalker mystery
"Those who aren't real-life friends with Linda Sands – or at the very least on Facebook, have no way to prepare for the verbal onslaught that is her wit and writing. "Three Women Walk into a Bar" introduces itself like the opening of a bad joke then quickly unravels into a roller-coaster murder mystery with a pace not beholden to the style of either coast. Sands is an original in a field of copycats, as fresh and deliberate as a sucker punch in the face.
~ Matt McGee, editor, Falling Star Magazine
Have an awesome week!