Hey there!  Happy Spring. Sorry about that hour I stole. I'll give it back in the fall. What's up? Here in Georgia I've been reading and writing a lot and cursing the weather. SIGH.
Recently, we were sitting around having a family game night when my daughter looked at my husband and said, "You have cop face, Dad." This  led to an interesting discussion of the term and why she'd so easily tagged my husband with it. By the way, no one disagreed. We had a good laugh remembering all of the occasions when his entrance had brought a certain quiet to a room- mostly bars, but still.
So when I was interviewing the Kindle Scout award-winning debut novelist, Max Eastern, I knew exactly what he meant when he said, "Walking around the streets of Manhattan, I've had over one hundred celebrity sightings: actors, musicians, even political figures. On a few occasions I may have unavoidably made eye contact, and the look of horror on their faces convinced me that, if worse ever came to worse, I might have a future as a paparazzo."
And then, he sent this author photo. And I totally understood. His debut novel,  THE GODS WHO WALK AMONG US is a chronicle of that imaginary experience.
---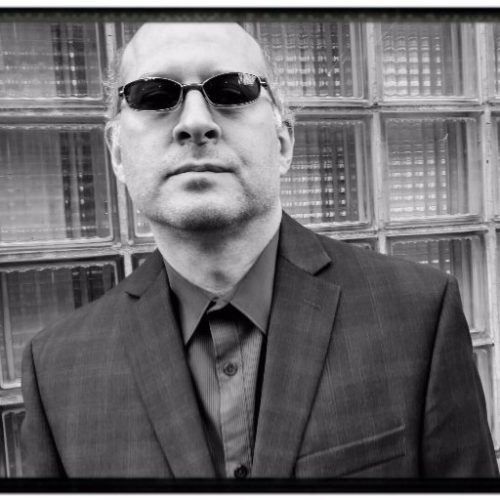 Max Eastern is a New York City lawyer and former researcher at newsstand magazines. "The Gods Who Walk Among Us," which won a contract on Kindle Scout, is his debut novel. He's never been to a single fiction conference. Could this be the year?
Welcome Max! Are you ready to play 10 for 10?
It's easy, just answer all ten questions in 10 words or less. Yep. That's it. Extra points for snarkiness. Here we go!
             THE AUTHOR GAME: 10 for 10
Have you ever cried while writing a scene? What was it?


Every time I write "The End."

What are you reading this week?


Laura

by Vera Caspary

It's a typical day of writing for you. What does that look like?
After midnight. Only light emanating from the computer screen.
Your book needs a cheerleader from your past. Who is it and how do they help you?


My

wife: past

,

present

and future

An author in your genre is too sick to write anymore. Their publisher calls upon you to fill in. Who's the author and what's the title of the book you'll write?
Frederick Forsyth. The Ambidextrous Assassin.
A famous NYC deli is naming a sandwich after you, what is it called and what's in it?
The Civilized Bite. Steak, melted gruyere, jalapenos, rye toast.
You get to own an exotic pet. What is it and where do you keep it?
 Hummingbird. Outside, but with feeders full of nectar.
You have to choose between your story reaching success as either a book or a film, but not both. Which do you choose and why?
Book. More control. Once you write it, it's always yours.
Everyone has a bucket list. What's on yours?
To eat blowfish sashimi (fugu). And survive.
Go to your current WIP. Turn to page 10. Write the ten words that appear on line 10.
  "…opened his eyes, saw the hatchet buried in the tree."
Best wishes on your book birthday week, Max. Thank you for playing! Now I'm going to buy some gruyere, and jalapenos. (Skipping the fugu.)Hope to see you at a conference this year! Bring your wife in a cheerleading outfit and I'll look for you in the bar. I'll have the camera ready. 🙂
Readers, you can follow along on this debut novelist's journey by friending Max on Facebook, following his Twitter feed or hop over to his website and learn more about THE GODS WHO WALK AMONG US.
Run over HERE and buy Max's book today. Please remember to leave a review after reading.
Adam Azoulay scrapes out a meager existence as a paparazzo in New York. One night he shoots video of an African president-for-life spending half his country's GNP on jewelry for his mistress. The next day a non-profit charity run by a rich kid hires him to track down a reclusive human-rights icon who might've been in the video. When Adam discovers the icon has an ugly past, he learns that the world of human rights is one of secrets and even murder. The deeper he gets, the more he must be stopped.
***************************
Linda would love to hear from you. Even if she's busy writing or reading, she always checks for comments.
Grab your copy of Grand Theft Cargo, Book One of the Cargo Series and drop her a line.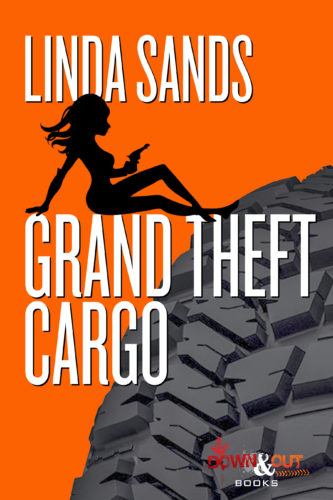 Early praise for Grand Theft Cargo:
Sparse, gutsy writing pulled me into the world of truckers in Linda Sands' Grand Theft Cargo. Attention to detail, clever dialogue, memorable characters and a riveting plot kept me right there on the edge of the cab seat. This is one ride you won't want to miss!   Susan Crawford – Author of The Pocket Wife & The Other Widow 
Linda Sands knows how to tell one hell of a story. Grand Theft Cargo is replete with clever dialogue and colorful characters, and a plot that speeds along like a Freightliner. Strap yourself in before you start to read this one.
Baron R. Birtcher, Award-winning author of Rain Dogs and South California Purples 
Published Feb 27, 2017 in paperback and e-book. Available everywhere.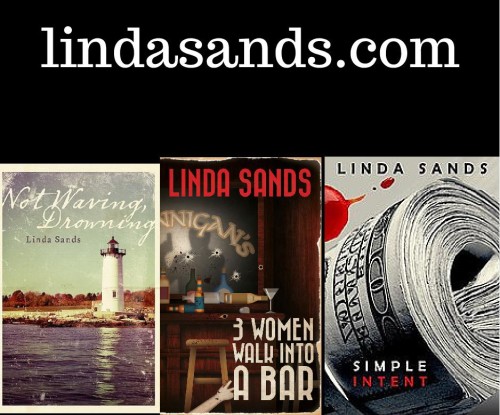 "Clever, sexy, witty, and shot glasses full of fun, 3 Women Walk Into a Bar is no joke — and with one of the freshest and most exciting new voices in crime fiction, Linda Sands is an author to watch."
~Douglas Corleone, author of Robert Ludlum's The Janson Equation