Meet Keith, a guy who makes me want to clear off my desk. I mean that in the kindest way possible. read on, you'll see why.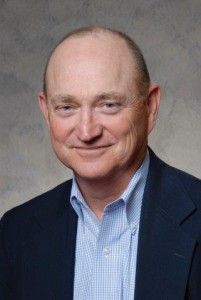 Keith Yocum has worked in publishing for the past 30 years in a variety of roles including copyeditor, reporter, editor, publisher, sales director and entrepreneur. He's worked at big dailies like The Boston Globe, and small weeklies like NewsWest that he founded when he didn't know better. He still works full time for a medical publication and enjoys reading, writing, and eating his way through the restaurants in the South End of Boston. (He and his wife are not finished.)
His most recent book currently in production with Kindle Press is "The Color of Blood,"set partially in Western Australia and Washington, D.C., and swirls around a strange facility hidden in the Outback by the US Government during the Iraq War. Oh, and there's some romance and a little bit of personal redemption. Look for the release at the end of the month.
hello, Keith! Are you ready to
Take the Author Challenge: Answer 10 Questions in 10 Words
Let's go.
1. You lucky duck! You get to spend a day with one of your characters. Who is it and what do you do?
Dennis Cunningham, jaded government investigator, sitting in bar watching CNN.
2. What was your favorite (graded or not) class you ever took ?
As a philosophy major, Intro to Existentialism was very cool.
3. List ten unique things on or around your writing space.
– a toy sports car Austin Healey 3000 MKIII
– an ancient picture of my family when we all very young
– – An enlarged Brassai B&W photo shot at night in Paris in 1937
– – Old wood cigar box used as a container of useless writing utensils
– – Clam shell found on Cape Cod now doing double-duty as a holder of paperclips
– – A old Boston Acoustics radio
– – A diary started when I was 17 and stopped at 17 ½
– – A flatbed scanner pulled from a dump and kinda restored
– – 3 old fountain pens that I still use
– – Piece of glass, a brick nugget and metal shard found at a battlefield
4. I'm sending you on vacation—alone. Where will you go, what will you do?
– Paris; follow Hemingway's restaurant and bar stops in "A Moveable Feast."
5. Your book is going to be a movie. Hooray. You get to cast the lead characters. Go!
– Michael Keaton is Dennis Cunningham
– Saorise Ronan is Judy White
– – Brendan Gleeson is Marty
6. An author in your genre is too sick to write anymore. Their publisher calls upon you
to fill in. Who is the author and what's the title of the book you'll write?
Jo Nesbo, title is "The Silent Treatment."
7. A famous NYC deli is naming a sandwich after you, what is it called and what's in it?
Called "The Cheater," made with whole-wheat bread, quinoa, roasted Brussel
sprouts and 14 lbs. of bacon.
8. Tell us the last ten songs you listened to. (extra credit if you provide links)
OK, but remember you asked:
– My Funny Valentine the Gene Harris Quartet, Live in London
– When Lights are Low by George Shearing
– Piano Concerto No. 18 by Mozart, played by Mitsuko Uchida and conducted by
Jeffrey Tate.
– Utopia (New Ears Mix)
– Any Other Name by Thomas Newman
– Worthless by Dido
– Music for a Found Harmonium, Penguin Café Orchestra
– Prelude and Yodel, Penguin Café Orchestra
– Aerial Boundaries, by Michael Hedges
– Dancing in the Dark, by Joe Pass
9. Let's talk pets. What do you have? What do you want? What died?
-Rascal, our white-socked, black cat died years ago.
No intruders allowed into our cat memories.
10. Go to your current WIP. Turn to page 10. Write the ten words that appear on line
– "If you can't remember a simple goddamn password, Dennis, then…"
That was awesome, Keith. I definitely appreciate the warning before the musical interlude. *Googles Penguin Café Orchestra  *Googles how to make the accent mark over the e
OS, hey, Keith may not be hanging out on Facebook or Twitter, but he has a wonderful website and author page. All linked here above and below.
Keith has two books available, with his third coming out at the end of May. Pop over to his AMAZON AUTHOR page and check out Titus and Daniel.
Watch the blog and Keith's website for an announcement on the pub date of The Color of Blood.