It's Wednesday and that can only mean one thing. It's time to play the Author Game.  Today, we're going in deep. Put on your swimmies and dip your toes in the pool as we welcome
T.L. Zalecki to the page.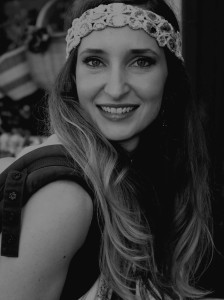 T.L. spent several years in the corporate world working with global "megacorps" before moving on to her most important job, raising her two children. During naptime, she created a world to escape to in SIRENS. She enjoys using science to create fantastical fiction, packing sophisticated, sometimes controversial, themes into stories of adventure, and twisting ordinary legends. Lost World follows book 1, Rising Tide. She lives with her family and some tropical fish in Washington, DC.
Let's play!
Take the Author Challenge: Answer 10 Questions in 10 Words
Hi there. It's a tough writing day ahead. What are you wearing?
Nothing! Ok, kidding, but wouldn't that be a great opening?
We've all read bad books for the right reasons. What's the worst book you read, and why?
Fifty Shades of Grey was so bad it was fabulous.
Here's a two-parter. You've been hired to write an episode in a popular TV series. You must introduce a new character and create a plot twist.
What's the show and name of character? (It's okay to abbreviate show title.)
You asked for it. The Mermaid Apocalypse starring Penelope Poseidon.
B. What's the plot twist?
Zombie mermaids face off with vampires… how twisted is that?
Reading aloud can be sexy- or daunting. I want you to read to me. What do you choose and why?
My novel, Sirens—I'm an exhibitionist, what can I say?
List ten unique things on or around your writing space.
Legos, two adorable rug rats, coffee and Mr. Potato Head.
For your book to become a best seller and make you bazillions, you have to lose one of the following: a leg, an arm, your vision, your spouse. Which do you choose?
Leg. Mermaids don't need them anyway.
A famous NYC deli is naming a sandwich after you, what is it called and what's in it?
The Merwich. Seaweed with a purple secret ingredient (Ahem, Sirens!).

Get in the car of your dreams and race me. What are we driving and where are we?


A futuristic sporty submarine that trail-blazes the ocean floor.
Write your life's story—so far—in ten words.
Constantly falling in love. With people, hobbies, places, kids, books.
Go to your current WIP. Turn to page 10. Write the ten words that appear on line 10.
"We wouldn't want any of you to get lost at…."
That was fun. You're a good sport, T.L. But, you've got me thinking about zombie mermaids now. Um, thanks for that.
If you want to connect with T.L. swim over to her Facebook page or drop her a line on Twitter
  T.L.'s book SIRENS, Lost World is coming this fall. It looks like this>>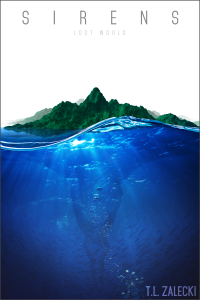 But you don't have to wait to start reading T.L. . You can dive right in to her first book,  SIRENS, Rising Tide now. What are you waiting for? Be sure to check out her Amazon author page for all her books.
If you are a writer, or have a writer suggestion to play 10 for 10, please drop an email to linda@lindasands.com We are scheduling the rest of 2015 now.
Like what you read? Check out more of Linda's writing over here.
Her new book, 3 Women Walk into a Bar is already earning rave reviews. Available now as an ebook and coming next month in trade paperback wherever fine books are sold.
"Clever, sexy, witty, and shot glasses full of fun, 3 Women Walk Into a Bar is no joke — and with one of the freshest and most exciting new voices in crime fiction, Linda Sands is an author to watch." ~Douglas Corleone, author of One Man's Paradise, Good as Gone, Payoff and Robert Ludlum's The Janson Equation
 "Though its intelligent humor is obvious, 3 Women Walk into a Bar is no joke.  It's a wonderfully twisted tale with a sly take on our digital culture.  Riveting and beautifully written, this is a novel that should be on everyone's must-read list." ~ William Kent Krueger, Edgar award winning author of Ordinary Grace, and the Cork O'Connor mystery series.
"A fresh new voice that's a bit noir, a bit off-beat, and a heckuva good time." ~Maggie Toussaint, Author of Bubba Done It, a Dreamwalker mystery.
"Those who aren't real-life friends with Linda Sands – or at the very least on Facebook, have no way to prepare for the verbal onslaught that is her wit and writing. "Three Women Walk into a Bar" introduces itself like the opening of a bad joke then quickly unravels into a roller-coaster murder mystery with a pace not beholden to the style of either coast. Sands is an original in a field of copycats, as fresh and deliberate as a sucker punch in the face.~ Matt McGee, editor, Falling Star Magazine
Have an awesome week!