Three months of the year have flown by.  Holy cow. That's crazy. What have you been doing?
Over here at the blog, we've been trying to keep up with the world., while avoiding the world. You know how that can be. On the literary side of things, there are books to be written, conferences to attend and as always, marketing to do and martinis to drink. It is a rough life. April may bring you showers, but over here, April brings us KELLY.
Kelly Miller grew up shivering in Illinois but now enjoys the year-round sunshine in Tampa, FL. Her debut novel, Dead Like Me, won second place in the best mystery category of the 2011 FWA Royal Palm Literary Awards competition. It was also named a semi-finalist in the mystery category of The Kindle Book Review's 2013 Best Indie Books Awards competition. The Detective Kate Springer series continues with the second book, Deadly Fantasies. In Kelly's newest book, Splintered which is a 2015 Kindle Scout winner, she introduces her readers to a whole new cast of characters.
Visit www.kellymillerauthor.com to get a glimpse into the inner workings of her writing life.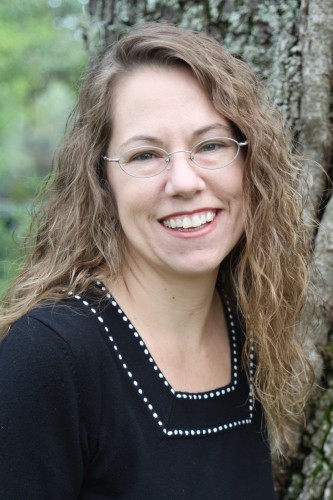 As a former New Yorker, who ran away, I mean, relocated to San Diego, I know all about moving from cold weather to warm. You are a smart gal. Let's see if you can stick to the 10 for 10 rules…
Are you ready to play?
Take the Author Challenge: Answer 10 Questions in 10 Words
You lucky duck! You get to spend a day with one of your characters. Who is it and what do you do?


A ride-along with Detective Kate Springer would be the best.

What was your favorite (graded or not) class you ever took ?


Pasco County Citizens Police Academy
List ten unique things on or around your writing space.
Chuck E. Cheese birthday invitations
Florida Writers Association second place award placard for Dead Like Me
My son's toy drone charging at the extra computer
A plaque with the saying, "Well-behaved women have no fun!"
A box of 64 crayons
Print copies of all three of my mystery books
A "Meet The Author" poster I take to book signings
Colored folders holding papers for my part-time job
A stack of papers that never seemed to get filed
Six empty print cartridges ready for recycling
I'm sending you on vacation—alone. Where will you go, what will you do?


Going to Illinois to see my mom, family, and friends.

Your first book "Dead Like Me" is going to be a movie. Hooray. You get to cast the lead characters. Go!


Anna Torv who played Olivia Dunham on Fringe
An author in your genre is too sick to write anymore. Their publisher calls upon you to fill in. Who's the author and what's the title of the book you'll write?
I fill in for Lisa Gardner and write Shattered.
A famous NYC deli is naming a sandwich after you, what is it called and what's in it?
The Turkey Treat, made with turkey, mayo, and alfalfa sprouts.
Tell us the last ten songs you listened to. (extra credit if you provide links)


Not Ready to Make Nice by the Dixie Chicks 
Let's talk pets. What do you have? What do you want? What died?

Gracie Miller, a black Labrador, is 5.
She's the only pet I've ever had.
Go to your current WIP. Turn to page 10. Write the ten words that appear on line 10.
No matter the reason for their death, it had obviously…
Thanks for playing, Kelly! We definitely have the same taste in music — and sandwiches!  You get all kinds of extra credit, woohoo!  Wishing you the best of luck with your new book.
 If you want to follow Kelly and keep up with her writing, and her adorable pup, hop over to Facebook or hit her up on Twitter. I'm sure she'd love to hear from you.
Introducing Kelly's latest release:  
Life turns from barely tolerable to complete hell when Maddy Eastin's impulsive plan to win back the attention of her absentee father backfires. Word of her scheme spreads through her high school, but when mockery escalates to cyberbullying, Maddy and her failed stunt become headline news. But the worst is yet to come…
A disturbed man is fighting the overwhelming urge to surrender to his true nature—a moral code molded by a sadistic father who taught him that a girl needs proper training to become the perfect subservient woman. As he watches Maddy on the evening news, his already fractured psyche completely splinters. She's the girl he's been waiting for. When Maddy disappears, she's labeled a runaway even though her mother believes it was foul play. Will the two detectives investigating Maddy's disappearance find her before it's too late? Or has she already fallen prey to the vicious stranger hunting her?
This psychological thriller unfolds through the viewpoints of five deeply flawed characters. Each is on their own emotionally charged journey that ultimately intersects in a collision course of devastating consequences.
**Grab your copy of Splintered on sale for a limited time, or pick up another one of Kelly's books on Amazon. 
*****Every month new authors  are featured on Linda's blog. If you're a writer, or have a suggestion for an author to interview, please reply in the comments or drop us a line  on the Keep in Touch page. You can also subscribe to the blog here.
"Clever, sexy, witty, and shot glasses full of fun, 3 Women Walk Into a Bar is no joke — and with one of the freshest and most exciting new voices in crime fiction, Linda Sands is an author to watch."
~Douglas Corleone, author of Robert Ludlum's The Janson Equation