It's March! And it's Wednesday. This means we're playing games over at the blog. It doesn't mean I never play games on other days, say, like Mondays or Fridays and sometimes Tuesdays in the late afternoon, but rarely on a…
Anyway, here we are. So let's welcome today's guest, Marsha Cornelius.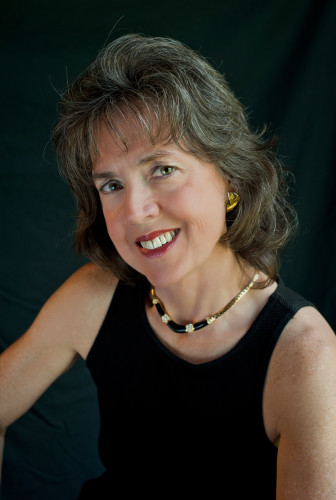 After working for fifteen years as a cafeteria manager in an elementary school, Marsha Cornelius turned in her non-skid shoes for a bathrobe and slippers. She now works at home, writing novels, acting out scenes with her cats, and occasionally running a Swiffer across dusty surfaces. Her debut novel, H10N1, a thriller about a flu pandemic gone awry, received 5 stars from Midwest Book Review. The Ups and Downs of Being Dead, a story about a man who chooses to have his body cryonically-frozen rather than face death, received the Awesome Indie Award. The AIA medallion was also awarded to her third novel, Losing It All, a drama that follows a homeless man as he helps a mother and her two small children get off the streets. Losing It All also received the BRAG Medallion. Habits Kick Back, her fourth novel, tells the story of a college girl who decides to kick her drug habit, only it isn't what you think. She wants to stop taking all the pills that control her weight, help her concentrate, keep her awake to study, improve her mood, and even suppress her sexual appetite. Cornelius' latest novel is A Tale of Moral Corruption, a futuristic story where women rule and men know their place. The main character, Mason, plummets into a world of male escorts, kinky sex, and barbaric death matches. Originally from Indiana, Cornelius lives in the countryside north of Atlanta with her husband and two molly-coddled cats who refuse to wear socks and dust the furniture.
Let's Play 10 for 10!  You r job is to answer 10 questions in 10 words or less, or with a list of 10 words. My job is to ask you questions to reveal your secret identity- unless you're a Super Hero, then, I'm making a movie about you.
Ok, Here we go, Marsha.
You lucky duck! You get to spend a day with one of your characters. Who is it and what do you do?
Luna (Habits Kick Back). Take virtual hike through Machu Picchu.
What was your favorite (graded or not) class you ever took?
Batters. Learned to make funnel cakes, cream puffs, and crepes.
List ten unique things on or around your writing space.
Squeeze cow for stress
Birds-of-paradise plant
Old wooden birdhouses (hanging)
Lava lamp
Painted mannequin torso
Dream catcher
Ceramic painted frog from Mexico
Music stand (to put my laptop on so I can stand to write)
Binoculars
Crinoid fossils of sea lilies found in Alabama
I'm sending you on vacation—alone. Where will you go, what will you do?
World cruise to 40 destinations. See as much as I can.*Here's is the website for you to order my vacation. And please don't get stingy with the interior stateroom. I want a balcony. http://www.princess.com/find/searchResults.do?trade=W&date=0116&noOfPax=2&meta=I)
Your book is going to be a movie. Hooray. You get to cast the lead characters. Go!
Mason – Dave Franco, Randa – Susan Sarandon, Jade – Mila Kunis, Andrew – Eddie Redmayne, Cherise – Katrina Bowden, Evan – Caiden Twig-Gnawer, Mason's father – Viggo Mortensen, Gigi – Betty White
An author in your genre is too sick to write anymore. Their publisher calls upon you to fill in. Who's the author and what's the title of the book you'll write?
Margaret Atwood – All That Glitters
A famous NYC deli is naming a sandwich after you, what is it called and what's in it?
The Cornelius Vandermelt – Tomato, bacon, swiss cheese broiled on focaccia
Tell us the last ten songs you listened to. (extra credit if you provide links)
Golden Years – David Bowie (from A Knight's Tale) https://youtu.be/e_bcmRbNPC4
Smuggler's Blues – Glenn Frey https://youtu.be/dcxBWbyDjIg
After the Love is Gone – Maurice White (Earth, Wind, and Fire) https://youtu.be/My7Zad2Kc4Y
Unforgettable – Natalie Cole (with Nat King Cole) https://youtu.be/MKCyUe4syc4
Driven to Tears – Robert Downey, Jr.https://youtu.be/1crxmBTxRlM
Roll and Tumble – Imogene Heep (Jeff Beck) https://youtu.be/Jm__TU45RWo
Coyote – Joni Mitchell https://youtu.be/f7MbmXklj3Q
Debra Dolce Goodies https://youtu.be/Sz7ZP44i3c8
Down to the Flood – Fairport Convention https://youtu.be/kmwip3si4p4
A Little Bit of Everything – Dawes https://youtu.be/yqhRK_g7WJc
Let's talk pets. What do you have? What do you want? What died?


Binks and Bailey – cats. Selfish, tyrannical, bulimic. (overeats, then barfs)
 Go to your current WIP. Turn to page 10. Write the ten words that appear on line 10.
'I backed into Brian as I moved away from the window and felt the erection . . .'
Dang! Marsha has game.  Pretty sure she snagged my readership with #10. LOL.  I'm going to go make a sandwich on Focaccia now, well, after I finish playing your song list– which ROCKS, by the way.   
To follow Marsha on her exploits in the kitchen, at sea, or writing novels: pop over to her Facebook page. Send her a tweet here and of course, be sure to pick up a copy of her newest book over here.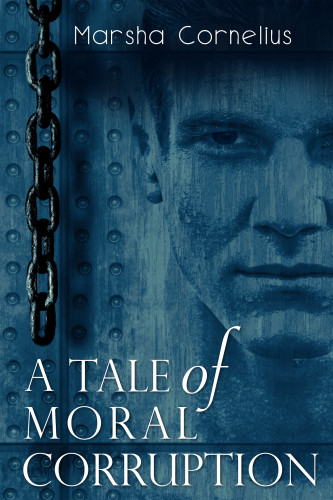 How does an ordinary man plummet into a world of male escorts, kinky sex, and death matches?
In this speculative tale, 28 year-old Mason can't wait to be a loving father and supportive husband. He's especially looking forward to wearing the new artificial womb that so many men have strapped on their bellies. First, however, he must be chosen from the Approved Partner Registry, a website that profiles men and their qualifications. It's used by businesswomen who don't have the time or inclination to date.
In the meantime, he works hard at his clerical job with a large corporation, and volunteers at the company's co-op daycare. He keeps his body in good physical condition. He even took a remedial course with a sex surrogate when the registry listed him as a premature ejaculator. His diligence will pay off when he is selected as a mate. But when he is dropped from the Approved Partner Registry, his life begins to unravel and it doesn't look like anything can stop his fall from grace.
*****
Every month new authors  are featured on Linda's blog. If you're a writer, or have a suggestion for an author to interview, please reply in the comments or drop us a line  on the Keep in Touch page. You can also subscribe to the blog here.
"Clever, sexy, witty, and shot glasses full of fun, 3 Women Walk Into a Bar is no joke — and with one of the freshest and most exciting new voices in crime fiction, Linda Sands is an author to watch."
~Douglas Corleone, author of Robert Ludlum's The Janson Equation