Join me in welcoming another Kindle Scout author. This guy has a lot to say- just not via Twitter. Ryan is not a fan, shall we say? Which is probably good, as they limit you to 140 characters.  🙂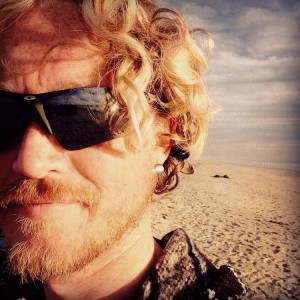 Roan Poulter is a native of Utah, now moved on a great adventure to sunny Florida where he's remodeling a Bed and Breakfast from the 1870's. He won an Honorable Mention from the Utah Division of Arts Original Writing Contest. Heaven holds nothing for him beyond a tank of gas, tread on his tires and a thousand miles of unmapped road.
Do yourself a favor and check out his travel blog. I really enjoyed the Great Salt Lake trek. What a bunch of troopers!
Let's see in our rebel writer can play by the rules and
Take the Author Challenge: Answer 10 Questions in 10 Words
Hi there. It's a tough writing day ahead. What are you wearing?


My brown terrycloth robe, pajama bottoms and hound dog slippers

We've all read bad books for the right reasons. What's the worst book you read, and why?


Robert Ludlum – because I was told it was the greatest spy novel of our time. But in truth the guy couldn't write believable dialog for a hot dog stand.

Here's a two-parter. You've been hired to write an episode in a popular TV series. You must introduce a new character and create a plot twist.




What's the show and name of character? (It's okay to abbreviate show title.)


The Dukes of Hazzard – Character : Toby McBlackerson -the illegitimate half African American son of Uncle Jesse and singer Aretha Franklin.

B. What's the plot twist?


Mostly he just stands shaking his head and looking disapprovingly at the General Lee. Sometimes he rides along with Bo and Luke, but always complains about having to ride in the back seat like Miss Daisy. In a stunning twist he allows Bo and Luke to finally open up about their closeted racism and desire to join a BDSM group based in Atlanta. Through some wacky adventures featuring Boss Hogg and Roscoe, the Dukes are able to make the party (of course they do have to jump a train for no particularly good reason), leaving Toby out to watch the car because they saw two kids playing down the street and assume they will be robbed if they don't. The episode ends with toby shrugging his shoulders with a big smile while dancing a soft shoe.
Reading aloud can be sexy- or daunting. I want you to read to me. What do you choose and why?


Well it is a little known fact that I can make anything sexy as hell. Once I made a woman swoon with a highly erotic reading of the giving tree. But for you, hmmmmm, I guess it would have to be enlightening. Something old school, maybe Thoreau's Economy. Whisper his seemingly timeless take on the essence of human endeavor, while painting a picture of words of our escape into a little cabin in the woods, just a stone's throw from Walden Lake.
List ten unique things on or around your writing space.


Mickey Mouse tea cup, Klipsch noise cancelling headphones, Gunnar Optics computer reading glasses, Hound Dog slippers, Multifunction writing desk, Tea collection overflowing from a china hutch, Table lamp, Blueberry candle, yellow pad, three keyboards, an overstuffed Chihuahua in need of constant belly rubs
For your book to become a best seller and make you bazillions, you have to lose one of the following: a leg, an arm, your vision, your spouse. Which do you choose?


What fool notion made you think I care about the success of my novel? Certainly riches are the last thing I'm looking for. I wouldn't give up my morning muffin for any of that. All I ever wanted was for people to read my work.
A famous NYC deli is naming a sandwich after you, what is it called and what's in it?

The How the Hell is this guy not 500 pounds. It has twenty different meats and six sauces. It has interspersed layers of cheese, avocado, sprouts, jalapenos and is served on a hearty French roll.
Get in the car of your dreams and race me. What are we driving and where are we?


We're not on cars, those are for people without an unquenchable thirst for adventure. Motorcycles, Let's say F650GS's like the one in my driveway. We're racing across the deserts of Mexico in the world renowned Baja 500. Bring floss to pick the bugs out of your teeth, because you won't stop smiling.

Write your life's story—so far—in ten words.


I created, drank, journeyed and loved. Great ride so far.

Go to your current WIP. Turn to page 10. Write the ten words that appear on line 10.


"It's okay, you're gonna be fine. We gotta get you…"
So, yeah, there were a few more words than ten in your answers, but hey, I liked it. Still laughing about the Dukes of Hazzard episode.
Follow Roan on Facebook  or over on Amazon, where you can buy his newest book, The Long Road Home, or any of the other titles in the series. For more sardonic humor try his Nom de Plume title, SelfHelpLess.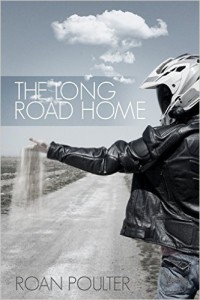 Jordan Carter's mother was more than famous, she was a literary icon. Her death leaves him alone in the world and feeling diminished. When he meets Siena, he thinks he may have stumbled upon the love of a lifetime.
But when larger questions of Siena's past and Jordan's unfinished task of scattering his mother's ashes separate them, can they endure the length of road that divides them? As the miles roll on, Jordan is forced to face the reality of who his mother was and discover the man he will become.
Available on Kindle or in paperback.
If you are a writer, or have a writer suggestion to play 10 for 10, please drop an email to linda@lindasands.com We are scheduling the rest of 2015 now.
Like what you read? Check out more of Linda's writing over here.
Her new book, 3 Women Walk into a Bar is already earning rave reviews. Available now as an ebook and coming next month in trade paperback wherever fine books are sold.
"Clever, sexy, witty, and shot glasses full of fun, 3 Women Walk Into a Bar is no joke — and with one of the freshest and most exciting new voices in crime fiction, Linda Sands is an author to watch." ~Douglas Corleone, author of One Man's Paradise, Good as Gone, Payoff and Robert Ludlum's The Janson Equation
 "Though its intelligent humor is obvious, 3 Women Walk into a Bar is no joke.  It's a wonderfully twisted tale with a sly take on our digital culture.  Riveting and beautifully written, this is a novel that should be on everyone's must-read list." ~ William Kent Krueger, Edgar award winning author of Ordinary Grace, and the Cork O'Connor mystery series.
"A fresh new voice that's a bit noir, a bit off-beat, and a heckuva good time." ~Maggie Toussaint, Author of Bubba Done It, a Dreamwalker mystery.
"Those who aren't real-life friends with Linda Sands – or at the very least on Facebook, have no way to prepare for the verbal onslaught that is her wit and writing. "Three Women Walk into a Bar" introduces itself like the opening of a bad joke then quickly unravels into a roller-coaster murder mystery with a pace not beholden to the style of either coast. Sands is an original in a field of copycats, as fresh and deliberate as a sucker punch in the face.~ Matt McGee, editor, Falling Star Magazine
Have an awesome week!