I'm going to tell you a story as I remember it. It might not be as it truly was, but here goes.
A long time ago, I was in a creative writing class taught by George Singleton and I saw a somewhat familiar face across the room. We were given the task to write an opening scene to a short story with a character in an unusual situation and the opening line had to "put the reader there," in a sort of  in medeas res way. As if that wasn't daunting enough. It was early, the coffee hadn't yet kicked in and Mr. George Singleton had sat himself at the head of the class, clicked his pen and opened one his many handy  black and white composition books, scribbling away in that don't mind me, I'm just a genius at work here creating unpredictable characters in heart rending settings while manipulating plotlines like they are spaghetti between my pursed lips sort of way.
I wrote a few lines, played with the character and got something that read ohhhkay, but then this tiny little brunettte across the room, the one that I finally recognized as someone I knew from the Atlanta Writers Club, was called to read her piece. I can't tell you what it was about or how it started or who the main character was. I can tell you, I liked it. A lot. I liked the voice, the pacing, the character, the way this writer could give me all of that in just fifteen minutes off the top of her head. I knew she had  "it." That illusory "It Factor" that agents, editors, publishers and readers hope to find in an author.
Well, folks. You don't have to look any farther. Here she is, and I'm proud to be able to say, I knew her when…
Welcome Susan Crawford to the page.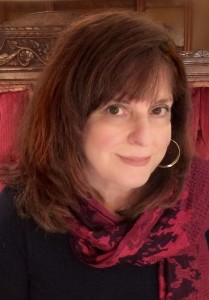 Susan's debut novel THE POCKET WIFE was published by Harper Collins in March, 2015. Also published by Faber & Faber in the UK, it sold in France, Germany, Poland, Spain Italy and Greece. A member of the Atlanta Writers Club and Village Writers Group, Susan graduated from the University of Miami with a BA in English and a Minor in Psychology. When she isn't working on her new book, she dabbles in local politics, travels, reads, and spends time with her friends and her daughters. She lives in Atlanta with her husband and a trio of rescue cats.
Susan is ready to play! Let's see if she can stick to the rules.
Take the Author Challenge: Answer 10 Questions in 10 Words
Hi there. It's a tough writing day ahead. What are you wearing?


Street clothes if I'm feeling optimistic, pajamas if I'm realistic.
We've all read bad books for the right reasons. What's the worst book you read, and why?


Textbook for Abnormal Psychology class – I am far too suggestible!
Here's a two-parter. You've been hired to write an episode in a popular TV series. You must introduce a new character and create a plot twist.




What's the show and name of character? (It's okay to abbreviate show title.)


Scandal: Olivia


B. What's the plot twist?


Her long-lost husband shows up and she's torn.

Reading aloud can be sexy- or daunting. I want you to read to me. What do you choose and why?


The lines before Chapter One, Look Homeward Angel. Incredibly beautiful!
List ten unique things on or around your writing space.


Cat, beach-mat, artifact, chest, candlestick, sketch, charcoal, watercolors, yo-yo, Tigger-pen
For your book to become a best seller and make you bazillions, you have to lose one of the following: a leg, an arm, your vision, your spouse. Which do you choose?


I'd keep all of the above and sacrifice the bazillions.
A famous NYC deli is naming a sandwich after you, what is it called and what's in it?


The Pocket Wife Special – anything with lettuce in pocket bread.
Get in the car of your dreams and race me. What are we driving and where are we?


Miata in the French countryside– you're in an old van!
Write your life's story—so far—in ten words.


Madness, humor, restlessness, love, family, writing, adventure, teaching, failure, success

Go to your current WIP. Turn to page 10. Write the ten words that appear on line 10


…wrecked car, from this man she loved, even if it…
Hey there, why did I get the old van? Not fair!  For that, I give you this quote from your selected piece: "Dull people filled him with terror."
Thomas Wolfe, Look Homeward, Angel  and I'm stealing your Tigger pen. So there.
Good thing I LOVED Susan's book. My book club is reading it this month and I can't wait to hear what they have to say. ( Look for that post – over here)
Thanks for being such a good sport, Susan, and for putting aside the writing to play The Author Game. Now, get back to your desk! We need another book.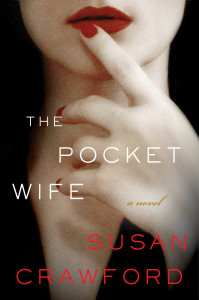 THE POCKET WIFE is a suspense in which a bipolar woman at the onset of a manic episode can't be sure what part, if any, she played in her neighbor's brutal death. Dana struggles to prove her innocence before the curtain of madness totally descends. Buy it here or at your favorite bookstore.
 Follow Susan on FACEBOOK or tweet with her OVER HERE.
Watch for her upcoming book, THE OTHER WIDOW coming next spring.
 Get a sneak preview  on Goodreads.   And heck yes, you can preorder HERE on Amazon! Yay!
Tune in next week for another edition of The Author Game.
If you are a writer, or have a writer suggestion to play 10 for 10, please drop an email to linda@lindasands.com We are scheduling the rest of 2015 now.
Like what you read? Check out more of Linda's writing over here.
Her new book, 3 Women Walk into a Bar is already earning rave reviews. Available now as an ebook and coming next month in trade paperback wherever fine books are sold.
"Clever, sexy, witty, and shot glasses full of fun, 3 Women Walk Into a Bar is no joke — and with one of the freshest and most exciting new voices in crime fiction, Linda Sands is an author to watch." ~Douglas Corleone, author of One Man's Paradise, Good as Gone, Payoff and Robert Ludlum's The Janson Equation
 "Though its intelligent humor is obvious, 3 Women Walk into a Bar is no joke.  It's a wonderfully twisted tale with a sly take on our digital culture.  Riveting and beautifully written, this is a novel that should be on everyone's must-read list." ~ William Kent Krueger, Edgar award winning author of Ordinary Grace, and the Cork O'Connor mystery series.
"A fresh new voice that's a bit noir, a bit off-beat, and a heckuva good time." ~Maggie Toussaint, Author of Bubba Done It, a Dreamwalker mystery.
"Those who aren't real-life friends with Linda Sands – or at the very least on Facebook, have no way to prepare for the verbal onslaught that is her wit and writing. "Three Women Walk into a Bar" introduces itself like the opening of a bad joke then quickly unravels into a roller-coaster murder mystery with a pace not beholden to the style of either coast. Sands is an original in a field of copycats, as fresh and deliberate as a sucker punch in the face.~ Matt McGee, editor, Falling Star Magazine
Have an awesome week!