Welcome to Wednesday's 10 for 10!
Let's get right into it with our guest: Jason Luther.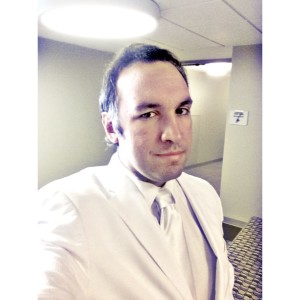 Jason Luthor has spent a long life writing for sports outlets, media companies and universities. His earliest writing years came during his coverage of the San Antonio Spurs as an affiliate with the Spurs Report and its media partner, WOAI Radio. He would later enjoy a moderate relationship with Blizzard Entertainment, writing lore and stories for potential use in future games. At the academic level he has spent several years pursuing a PhD in American History at the University of Houston, with a special emphasis on Native American history.
His inspirations include some of the obvious; The Lord of the Rings and Chronciles of Narnia are some of the most cited fantasy series in history. However, his favorite reads include the Earthsea Cycle, the Chronicles of Prydain, as well as science fiction hits such as Starship Troopers and Do Androids dream of Electric Sheep?
Well, this isn't basketball, or even a video game, but let's see if Jason can play by the rules. ready? GO!
Take the Author Challenge: Answer 10 Questions in 10 Words
Hi there. It's a tough writing day ahead. What are you wearing?
A three piece suit with a hand woven silk tie.
We've all read bad books for the right reasons. What's the worst book you read, and why?


The Stupidest Ange. It was not my type of humor.
Here's a two-parter. You've been hired to write an episode in a popular TV series. You must introduce a new character and create a plot twist.




What's the show and name of character? (It's okay to abbreviate show title.)


30 Rock. McGillicutty


B. What's the plot twist?


Running gag turns out to be true.
Reading aloud can be sexy- or daunting. I want you to read to me. What do you choose and why?


Mr. Arashi's Freak Show. I'm sure you can't handle it.
List ten unique things on or around your writing space.
Tabasco Sauce
7.1 Surround sound headphones.
Bottle of Jack Daniels.
For your book to become a best seller and make you bazillions, you have to lose one of the following: a leg, an arm, your vision, your spouse. Which do you choose?


I don't make Faustian bargain. The house always wins.

A famous NYC deli is naming a sandwich after you, what is it called and what's in it?


The Luthor. Smoked turkey, Dijon mustard, and piles of bellpeppers.
Get in the car of your dreams and race me. What are we driving and where are we?
We are driving the Lotus Elise through the Kessel Run.
Write your life's story—so far—in ten words.


Dark hearted underdog rises up to destroy his mortal adversaries.
Go to your current WIP. Turn to page 10. Write the ten words that appear on line 10.


"Reminds me of all those days we'd go hit the baseball park and knock a few into the outfield."
Well, Jason certainly took me by surprise in his three piece suit.  I'm sure he has a lot more to share with his readers!  Check out his author page on Amazon. You can follow his tweets here or friend him over here on FaceBook.
Pick up a copy of his Kindle Scout Winning book, Floor 21 today.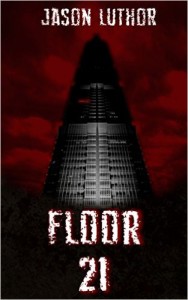 As humanity lives out the remainder of its existence at the top of an isolated apartment tower, young Jackie dares to question Tower Authority and their ban on traveling into the tower's depths. Intelligent and unyielding, Jackie ventures into the shadows of the floors below. But will her strong will and refusal to be quiet—in a society whose greatest pride is hiding the past—bring understanding of how humanity became trapped in the tower she has always called home, or will it simply be her undoing?
Thanks for playing, Jason. Best of luck with your books. Thanks for the reading challenge in #4. Don't underestimate me. 😉
If you are a writer, or have a writer suggestion to play 10 for 10, please drop an email to linda@lindasands.com We are scheduling the rest of 2015 now.
Like what you read? Check out more of Linda's writing over here.
Her new book, 3 Women Walk into a Bar is already earning rave reviews. Available now as an ebook and coming next month in trade paperback wherever fine books are sold.
"Clever, sexy, witty, and shot glasses full of fun, 3 Women Walk Into a Bar is no joke — and with one of the freshest and most exciting new voices in crime fiction, Linda Sands is an author to watch." ~Douglas Corleone, author of One Man's Paradise, Good as Gone, Payoff and Robert Ludlum's The Janson Equation
 "Though its intelligent humor is obvious, 3 Women Walk into a Bar is no joke.  It's a wonderfully twisted tale with a sly take on our digital culture.  Riveting and beautifully written, this is a novel that should be on everyone's must-read list." ~ William Kent Krueger, Edgar award winning author of Ordinary Grace, and the Cork O'Connor mystery series.
"A fresh new voice that's a bit noir, a bit off-beat, and a heckuva good time." ~Maggie Toussaint, Author of Bubba Done It, a Dreamwalker mystery.
"Those who aren't real-life friends with Linda Sands – or at the very least on Facebook, have no way to prepare for the verbal onslaught that is her wit and writing. "Three Women Walk into a Bar" introduces itself like the opening of a bad joke then quickly unravels into a roller-coaster murder mystery with a pace not beholden to the style of either coast. Sands is an original in a field of copycats, as fresh and deliberate as a sucker punch in the face.~ Matt McGee, editor, Falling Star Magazine
Have an awesome week!