It's a new year and another chance to knock back some resolutions…or abandon them for good and make your own way in the world.
I think I'll take this guy's advice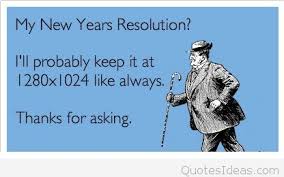 Although I will admit that I've recently adopted a new two-fold approach when buying and reading books. I no longer hold myself to a "type" or "genre" that I prefer, and I no longer feel obligated to finish the book.
Whew. That's a load off my shoulders… and onto the bookshelf.
How about you? Do you feel the same way? Isn't it time to stop making yourself feel guilty for not finishing a book, or forcing yourself to read "the big book" everyone is talking about?
Let's bring back the joy of reading, the great escape without leaving your house.
Let's start with this week's guest, author Violet Chastain.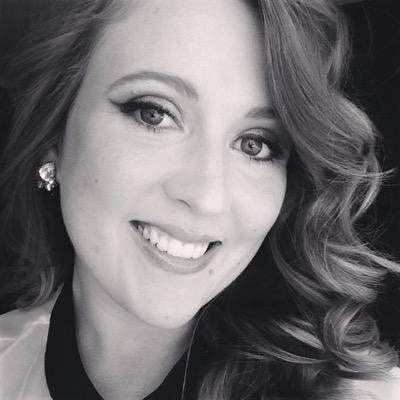 Violet is a 25 year old novelist from a small farm in West Virginia. She is the mother of two wonderful kids and the wife of a man with the patience of a saint. She can often be found with her nose in a book, and if that's not the case she is likely plotting one of her own.
Welcome to the page, Violet.
Are you ready to play the Wednesday game and let readers know a little more about you?
 Take the Author Challenge: Answer 10 Questions in 10 Words
1. 

Have you ever cried while writing a scene? What was it?
– Not yet, but I anticipate it in the future.
2. 

What are you reading this week?
-Storm Born by Richelle Mead
3. 

It's a typical day of writing for you. What does that look like? 
-A lot of coffee, and a lot of daydreaming.
4. 

Your book needs a cheerleader from your past. Who is it and how do they help you?
-My high school English teacher always made me feel heard.
5. 

An author in your genre is too sick to write anymore. Their publisher calls upon you to fill in. Who's the author and what's the title of the book you'll write?
– Dream would be, JK Rowling, Harry Potter Prequel: Marauders
6. 

A famous NYC deli is naming a sandwich after you, what is it called and what's in it?
– Violet's Gooey Grilled Cheese- Basic bread and assorted cheeses
7. 

You get to own an exotic pet. What is it and where do you keep it?
-A wolf, and it goes with me everywhere!
8. 

You have to choose between your story reaching success as either a book or a film, but not both. Which do you choose and why?
-Book, because everyone can interpret it in their own way.
9. 

Everyone has a bucket list. What's on yours?
-A ton of traveling, I want to see the world!
10. 

Go to your current WIP. Turn to page 10. Write the ten words that appear on line 10.
 -"So what are the rest of us supposed to do?" Griffin asked.
Follow Violet on Facebook and Twitter (@violetcbooks), and be sure to grab your free copy (with KINDLE UNLIMITED) of her book, OUT OF THE MOUNTAIN today.
"A prophecy, a war spanning three generations, a family torn apart from within; all of it leading straight to a girl who wears her heart on her sleeve and carries a dagger in her boot. Join Vivienne as she discovers life and love, outside of the mountain."
It sounds as fantastic as having a wolf for a pet!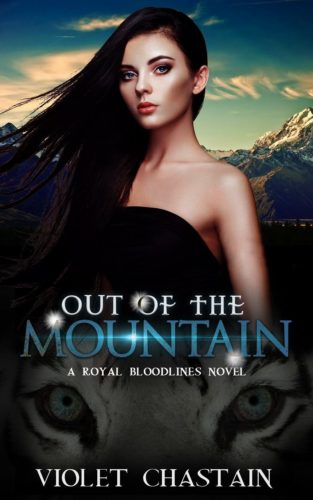 Out of the Mountain is a paranormal romance with a fantasy adventure twist.
Best of luck with your book, Violet. I'll be looking for the next one.
Thanks for playing 10 for 10. See you on the page.
Best,
Linda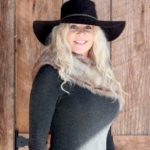 ******* 
Every month new authors are featured on Linda's blog. If you're a writer or have a suggestion for an author to interview, please reply in the comments or drop us a line on the Keep in Touch page.
You can also subscribe to the blog here.
We are happy to announce Linda's newest book, GRAND THEFT CARGO, the first book in the Cargo series featuring tenacious trucker, Jojo Boudreaux will debut in MARCH 2017.
In the meantime, you can enjoy her other books right here:
"Clever, sexy, witty, and shot glasses full of fun, 3 Women Walk Into a Bar is no joke — and with one of the freshest and most exciting new voices in crime fiction, Linda Sands is an author to watch."
~Douglas Corleone, author of Robert Ludlum's The Janson Equation
I hate to use the hackneyed phrase "refreshingly original," but boy howdy, does it fit the bill here! A hard-nosed (and hard-other-things, apparently, based on his past as a stripper) detective investigates the death of three young women, none of whom are precisely what they seem. Linda Sands has written a wickedly witty and viciously vindictive story whose only flaw is its comparative lack of alliteration. Puns and irony abound, however, so I'll let that slide. The remarkable thing is that she gets so much into her main character's voice that you'd bet your bottom dollar the book was written by a man. She absolutely nails the lovable light misogyny that is ever-present in the genre, while lightly lampooning it as well. I mean, this woman has some major cajones – in a very female way. But this is definitely not a book for girly-girls. They can go read Twilight, and let the rest of us have a blast with Linda Sands.