This book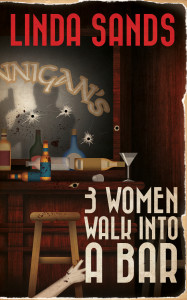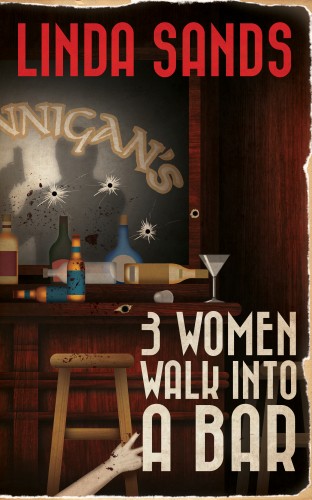 is now available in trade paperback. At any store that you can find that sells books. Being that this is 2015, you will probably need to tell the book seller that you want to BUY THE BOOK, and then they will have to ORDER THE BOOK… or you can just click over here and pay quick like and have it mailed to your door.
If you'd like an autographed copy, please drop the fine people at lindasands.com a note in the comments below and we will be in touch. (Paypal order page is coming soon.)
 WHAT ABOUT THE WINNING? WHAT ABOUT FREE STUFF?
Oh, right.
 You can enter to win a bag of 3 Women Walk into a Bar swag! That's right. a cool bag of free stuff.
Custom ball cap, specialty dog tag bottle opener, funny coosie, autographed books, noir poster, a surprise gift and more!
FROM JULY 1-  AUG 1, all you have to do is write a review on GoodReads or Amazon.com then come back here and post the link in the comments below, or on Linda's Facebook page.
Winners will be selected by a videotaped random drawing involving an adorable rabbit.
WHO DOESN'T LIKE FREE STUFF?
We'll be keeping you updated with photos and comments and all that fun stuff. What are you waiting for? Get reading!