Happy New Year.
With so much on my writing plate, I'm hopeful to continue these interviews, bringing you new books, new authors and great links to all sorts of literary fun!
We welcome always your feedback and kind comments.
Now, let's speak with Sherry Scarpaci.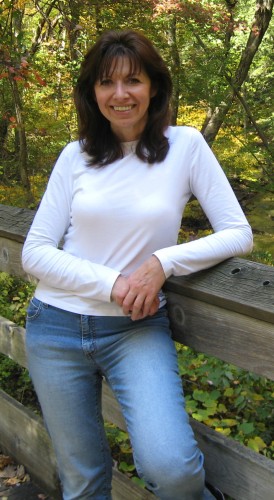 The 13th Victim is Scarpaci's second mystery novel and first in a series featuring Detective Kate Turner. It is also a Kindle Scout winner and a semi-finalist in the East Texas Writers Guild First Chapter Book Awards. Five Star published Scarpaci's first mystery novel, Lullaby, in 2007, and Books in Motion released the audio version in 2009. She has also written non-fiction magazine and newspaper articles. Scarpaci makes her home in the greater Chicagoland area where she is currently at work on her next Kate Turner mystery.
It's time to play!
                       Take the Author Challenge: Answer 10 Questions in 10 Words
You lucky duck! You get to spend a day with one of your characters. Who is it and what do you do? 




Go shooting, take a martial arts class, cook a fabulous dinner.

What was your favorite (graded or not) class you ever took ?




Com 101. My fantastic teacher encouraged me to write.

List ten unique things on or around your writing space.




My granddaughter's photo; plaster cast of a leaf( made by my son); a small basket (hand painted by my daughter); a love poem written by my great-grandfather to my great-grandmother; bunny riding a bike; wooden apple; a copy of

Everything I need to Know I learned From A Little Golden Book;

travel mug with the cover image of my first book,

Lullaby,

on it; an issue of

Baby Bug

(a friend's poem is in it); my dad's grade school pencil box.

I'm sending you on vacation—alone. Where will you go, what will you do?




My boyfriend's lakeside cottage. Write, read, hike, eat Twizzlers guiltlessly.

Your book is going to be a movie. Hooray. You get to cast the lead characters. Go!




Kate Turner – Charlize Theron; Sam Farrell- George Clooney; Gran – Fionnula Flanagan; Zoe Stanton – Stana Katic;  Professor Ambrose Hart- Ted Levine; Tad Papas – Robin Taylor

An author in your genre is too sick to write anymore. Their publisher calls upon you to fill in. Who's the author and what's the title of the book you'll write?


Tami Hoag. As Good As Dead

A famous NYC deli is naming a sandwich after you, what is it called and what's in it?


The Scrappy Scarpaci. Turkey, bourbon bacon jam, caramelized onions, provolone, on a pretzel roll.

Tell us the last ten songs you listened to. (extra credit if you provide links)




Hello, In The Mood, Emperor's New Clothes, Good Vibrations, On Top of the World, Radioactive, Daydream Believer, If Today Was Your Last Day, Story of My Life, Take Me to Church

Let's talk pets. What do you have? What do you want? What died? 


None, but I'd love to have dogs and cats again.

Go to your current WIP. Turn to page 10. Write the ten words that appear on line 10.


I'm on my feet again, and I take off running
That was fun. Thanks for playing, Sherry. I have absolutely no critiques, even though you may have skipped a few details. But hey, with those guns and that martial arts training… and being a Texas girl. Well, we'll just let that slip, right? Hey, I'm even clicking on that link right down there and buying your book. Yep.
Connect with Sherry on Facebook.
Check out her author page and buy her book The 13th Victim over here.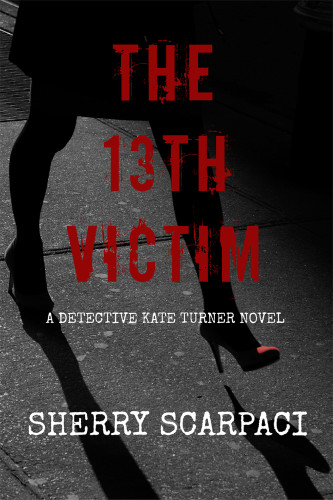 The whispered call comes in the middle of the night.
"Kate, I left a present for you at the Little River Bridge."
Detective Kate Turner knows the meaning of those chilling words: there's another dead girl to haunt her dreams.
The press dubs the killer the Butcher. The crimes are eerily similar to those committed by Christopher Long in Florida. When his grisly souvenirs show up at crime scenes fourteen hundred miles away, it appears Long's on the hunt again—except he's been dead nearly twenty years.
Kate's done her homework—she knows Long worked alone. So who could possibly have his gruesome keepsakes?
The case hits close to home for Kate—too close. Now she's on a hunt of her own, determined to catch the Butcher if it's the last thing she does…and that's just what the depraved killer has in mind.
Like what you read? Check out more of Linda's writing over here.
Her new book, 3 Women Walk into a Bar is already earning rave reviews. Available as an ebook and in trade paperback. Get a signed copy HERE.
"Clever, sexy, witty, and shot glasses full of fun, 3 Women Walk Into a Bar is no joke — and with one of the freshest and most exciting new voices in crime fiction, Linda Sands is an author to watch." ~Douglas Corleone, author of One Man's Paradise, Good as Gone, Payoff and Robert Ludlum's The Janson Equation
 "Though its intelligent humor is obvious, 3 Women Walk into a Bar is no joke.  It's a wonderfully twisted tale with a sly take on our digital culture.  Riveting and beautifully written, this is a novel that should be on everyone's must-read list." ~ William Kent Krueger, Edgar award winning author of Ordinary Grace, and the Cork O'Connor mystery series
"A fresh new voice that's a bit noir, a bit off-beat, and a heckuva good time." ~Maggie Toussaint, Author of Bubba Done It, a Dreamwalker mystery.
"Those who aren't real-life friends with Linda Sands – or at the very least on Facebook, have no way to prepare for the verbal onslaught that is her wit and writing. "Three Women Walk into a Bar" introduces itself like the opening of a bad joke then quickly unravels into a roller-coaster murder mystery with a pace not beholden to the style of either coast. Sands is an original in a field of copycats, as fresh and deliberate as a sucker punch in the face.~ Matt McGee, editor, Falling Star Magazine
 (Now available, a free book of recipes and cocktails, featuring drinks named for eight characters in
3 Women Walk into a Bar
. Check out the videos of Linda making the drinks on youtube:
CLICK HERE
   and
download the free book HERE
.)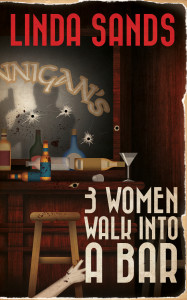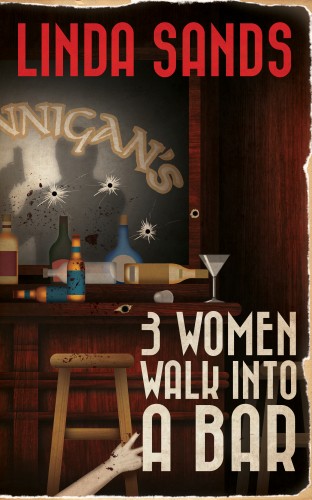 If you're a writer and need a place to write, be coached and mentored, network with other writers or just get away and let the muse do her work,  come over to Write By the Water and sign up for our Spring retreat on the Gulf Coast of Florida.