Let's jump right in. This week Joe Clifford Faust is on the page.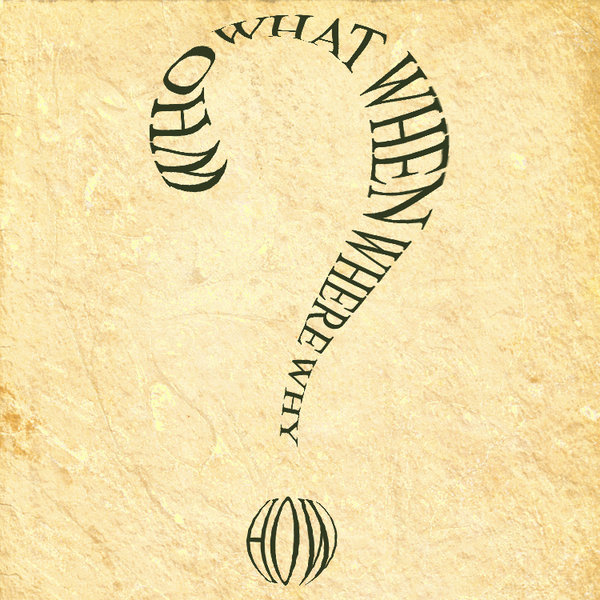 Joe Clifford Faust first appeared on the scene with his critically acclaimed science fiction novel A Death of Honor, which earned a handful of award nominations, and in later years, a (small) place in the Science Fiction Hall of Fame. Over the years he's gradually switched to more mainstream works, the latest of which is Drawing Down the Moon, a Kindle Scout Winner that was recently published by Kindle press. He currently lives in suburban Ohio with his wife and a large, hairy dog that loves barking at sirens and the animal noises on PBS nature programs.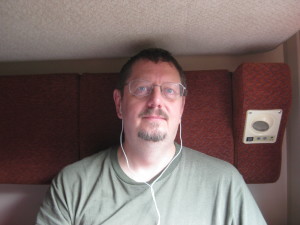 Well, Joe, I have a hairy dog, but she's not big and rarely barks. I, on the other hand, have been known to make loud noises when watching animal programs on PBS. Does that count?
I digress. Let's play 10 for 10.
Take the Author Challenge: Answer 10 Questions in 10 Words
Hi there. It's a tough writing day ahead. What are you wearing?


Jeans and a T-shirt or hoodie. And noise-cancelling earbuds.

We've all read bad books for the right reasons. What's the worst book you read, and why?


Timequake by Kurt Vonnegut, Jr. Because it was Vonnegut.

Here's a two-parter. You've been hired to write an episode in a popular TV series. You must introduce a new character and create a plot twist.




What's the show and name of character? (It's okay to abbreviate show title.)


Downton Abbey; Bertram Wilberforce Wooster.
B. What's the plot twist?
Wooster and his butler come for a visit. Hijinks ensue.
Reading aloud can be sexy- or daunting. I want you to read to me. What do you choose and why?
The Truth Or Dare chapter from Drawing Down the Moon. Because sexy is daunting.
List ten unique things on or around your writing space.
1) a wooden Clementines box filled with wires and cables for iPods, cell phones, and USBs, each encased in an empty toilet paper roll
2) a beater copy of Drawing Down the Moon
3) a magazine for my rather specialized hobby of hex and counter wargaming
4) the deluxe CD edition of Thud by Kevin Gilbert that I ripped into iTunes and never put away
5) an old upright piano that everyone in my family but me can play
6) a printer/scanner for scanning old paper photos into our Mac
7) manila envelopes full of sorted and scanned old paper photos that I haven't put away yet
8) a box full of my backlist
9) two small stuffed dogs my wife bought me at two different points in our marriage because at the time she couldn't buy me a real dog
10) a large dog kennel currently containing my napping Great Pyrenees
For your book to become a best seller and make you bazillions, you have to lose one of the following: a leg, an arm, your vision, your spouse. Which do you choose?
My problem leg to show solidarity with my wife.
A famous NYC deli is naming a sandwich after you, what is it called and what's in it?
The Whipped Dog: sardines, sharp swiss cheese, red onion, mustard.
Get in the car of your dreams and race me. What are we driving and where are we?


Manual transmission Mini Coopers across Interstate 90, NYC to Seattle.

Write your life's story—so far—in ten words.


Dragged screaming and kicking to serve God; it's all good.

Go to your current WIP. Turn to page 10. Write the ten words that appear on line 10.


Molly had resurfaced and was tormenting him, and he
Hmm. With a sandwich like that, I think Joe needs some more friends. LOL. Come on, friend him on Facebook here and follow him on Twitter here. Wait. Joe has a Wikipedia page. Hey!  I WANT A WIKI PAGE.  Can you make one for me, Joe?
In return, I'll send everyone over to AMAZON to buy your new book.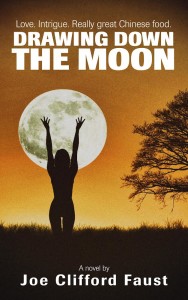 What's it about?
Her name was Cicada – Kada for short. She was dancing to Robert Palmer songs in a middle-of-nowhere bar in West Texas when Ricky Gold saw her and decided he had to meet her. Then came the angry redneck, the dead husband, the assassin pursuing them, the police chasing them, the media tracking them, and the star-struck Empty Nesters who could either hurt or help them… when all they really wanted was to find some really great Chinese food. Drawing Down the Moon is equal parts Hitchcockian thriller and romantic comedy, filled with memorable characters. It's a witty screwball noir thriller with heart that delivers a great beach read or a platform to provoke thought – whatever your literary fancy may be.
 Please support our indie authors by reviewing their work on Good reads and Amazon.
    Here's Joe's pages: GoodReads and Amazon.
If you are a writer, or have a writer suggestion to play 10 for 10, please drop an email to linda@lindasands.com We are scheduling the rest of 2015 now.
Like what you read? Check out more of Linda's writing over here.
Her new book, 3 Women Walk into a Bar is already earning rave reviews. Available now as an ebook and coming next month in trade paperback wherever fine books are sold.
"Clever, sexy, witty, and shot glasses full of fun, 3 Women Walk Into a Bar is no joke — and with one of the freshest and most exciting new voices in crime fiction, Linda Sands is an author to watch." ~Douglas Corleone, author of One Man's Paradise, Good as Gone, Payoff and Robert Ludlum's The Janson Equation
 "Though its intelligent humor is obvious, 3 Women Walk into a Bar is no joke.  It's a wonderfully twisted tale with a sly take on our digital culture.  Riveting and beautifully written, this is a novel that should be on everyone's must-read list." ~ William Kent Krueger, Edgar award winning author of Ordinary Grace, and the Cork O'Connor mystery series.
"A fresh new voice that's a bit noir, a bit off-beat, and a heckuva good time." ~Maggie Toussaint, Author of Bubba Done It, a Dreamwalker mystery.
"Those who aren't real-life friends with Linda Sands – or at the very least on Facebook, have no way to prepare for the verbal onslaught that is her wit and writing. "Three Women Walk into a Bar" introduces itself like the opening of a bad joke then quickly unravels into a roller-coaster murder mystery with a pace not beholden to the style of either coast. Sands is an original in a field of copycats, as fresh and deliberate as a sucker punch in the face.~ Matt McGee, editor, Falling Star Magazine
Have an awesome week!