It's still summer, people. Which means I still get to sleep in. Don't you wish you were me? It also means I get to read a lot more books. And that means, I can share them with you.
Great books are nothing without great authors. I hope you've been following along as I've been introducing you to some of my new pals. If you've missed any of the blogs, or want to see the old questions… just click on the main blog page and start scrolling. Think of it as exercise for your middle finger. I mean, another sort of exercise for that digit.
His name's not Alfie, but I had that song in my head, so… Let's meet Matt.
Matthew (Matt) Caldwell lives with his family in the Midwest. He is the author of The Zamler Series, including The Zamler's Last Stand and The Lost Tribe, the latter of which is a Kindle Scout winner. You can follow his work at www.facebook.com/MatthewCaldwellBooks and on Twitter at @MattLCaldwell.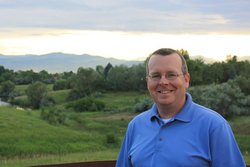 He's ready to play! I've got the new questions ( mostly new) queued up.
Take the Author Challenge: Answer 10 Questions in 10 Words
Hi there. It's a tough writing day ahead. What are you wearing?
Jeans and a t-shirt. Pretty much my uniform, I guess.
We've all read bad books for the right reasons. What's the worst book you read, and why?
Too many books to name while pursuing my Master's degree.
Here's a two-parter. You've been hired to write an episode in a popular TV series. You must introduce a new character and create a plot twist.
A. What's the show and name of character? (It's okay to abbreviate show title.)
Sex and the City; Gonorrhea Joe
B. What's the plot twist?
He actually has herpes.
Reading aloud can be sexy- or daunting. I want you to read to me. What do you choose and why?
Well I fall much more into the "daunted" camp.
List ten unique things on or around your writing space.
Play-Doh, pencil, paper, my computer replaces everything else, I guess.
For your book to become a best seller and make you bazillions, you have to lose one of the following: a leg, an arm, your vision, your spouse. Which do you choose?
Extreme sacrifice is so Old Testament. Why not earn it?
A famous NYC deli is naming a sandwich after you, what is it called and what's in it?
The Missourian: Brisket, cheddar, barbecue sauce. Holy Trinity of flavor.
Get in the car of your dreams and race me. What are we driving and where are we?
Me: Michael Keaton's Batmobile You: Adam West's Where: Gotham City!
Write your life's story—so far—in ten words.
Married a great girl. Have a great kid. Life's good.
Go to your current WIP. Turn to page 10. Write the ten words that appear on line 10.
Torres quickly came to Ezra's side. "You know we can't…
 Well, I like me a fast Batmobile, that's for sure. On to the Bat Cave!!
Or maybe just head over to Amazon and check out  Matt's  author page, where you'll find a his newest book, The Lost Tribe.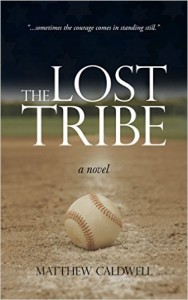 What's it about?
Harry Pike struggles with the rest of the country through the latter stages of the Great Depression. As a sportswriter, he watches as his jobs keep disappearing. As a Jewish zamler, or luck pusher, he feels the need to help his friend Abner, who is lost in the minor leagues in his quest to play baseball. But when German forces challenge America to a baseball series, another need arises—Harry knows he must mend the broken zamler trails to get the European Jews to safety before the war machine crushes them all.
I've added you to my overflowing TBR pile. The Lost Tribe sounds fantastic!  Thank you for playing, Matt. Now go make us some sandwiches.
If you are a writer, or have a writer suggestion to play 10 for 10, please drop an email to linda@lindasands.com We are scheduling the rest of 2015 now.
Like what you read? Check out more of Linda's writing over here.
Her new book, 3 Women Walk into a Bar is already earning rave reviews. Available now as an ebook and coming next month in trade paperback wherever fine books are sold.
"Clever, sexy, witty, and shot glasses full of fun, 3 Women Walk Into a Bar is no joke — and with one of the freshest and most exciting new voices in crime fiction, Linda Sands is an author to watch." ~Douglas Corleone, author of One Man's Paradise, Good as Gone, Payoff and Robert Ludlum's The Janson Equation
 "Though its intelligent humor is obvious, 3 Women Walk into a Bar is no joke.  It's a wonderfully twisted tale with a sly take on our digital culture.  Riveting and beautifully written, this is a novel that should be on everyone's must-read list." ~ William Kent Krueger, Edgar award winning author of Ordinary Grace, and the Cork O'Connor mystery series"
A fresh new voice that's a bit noir, a bit off-beat, and a heckuva good time." – Maggie Toussaint, Author of Bubba Done It, a Dreamwalker mystery
"Those who aren't real-life friends with Linda Sands – or at the very least on Facebook, have no way to prepare for the verbal onslaught that is her wit and writing. "Three Women Walk into a Bar" introduces itself like the opening of a bad joke then quickly unravels into a roller-coaster murder mystery with a pace not beholden to the style of either coast. Sands is an original in a field of copycats, as fresh and deliberate as a sucker punch in the face.
~ Matt McGee, editor, Falling Star Magazine
Have an awesome week!